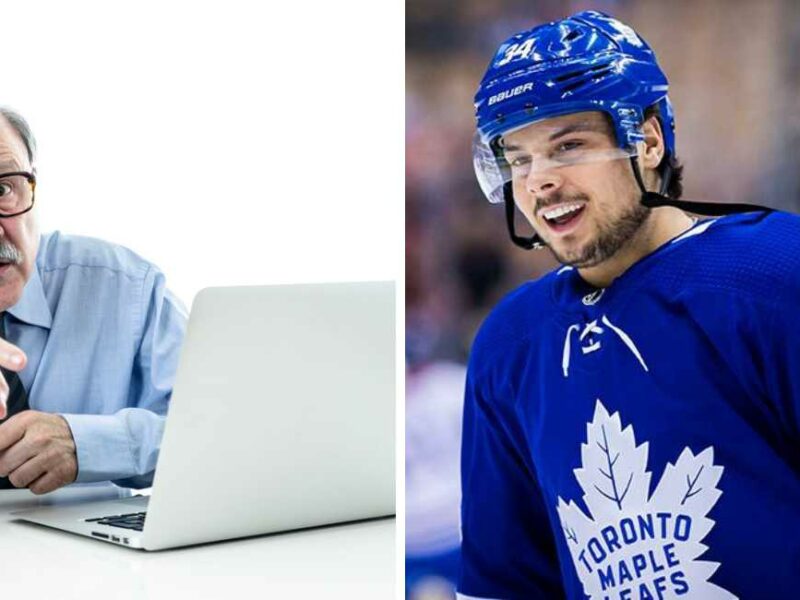 EDMONTON – Leonard Bagan, a die-hard Edmonton Oilers fan, says he is sick and tired of Canada's sports media always covering the Toronto Maple Leafs, a team he has devoted his life to talking about ad nauseam across all social media channels.
"You turn on TSN and Sportsnet and it's nothing but Mitch Marner this, Auston Matthews that," said Bagan, who has spent all morning tweeting that Marner and Matthews suck and are only highly regarded because they play in Toronto.
"Why not cover great Oilers players like McDavid and Draisaitl," added Bagan, who has only ever tweeted about them in reference to how much better they are than their equivalents in Toronto.
The belief that sports media, like the referees, are biased in favour of Toronto has long been claimed by residents of Canada's 5 other cities that have NHL teams (plus Ottawa). These fans don't understand why the media would choose to cover a team that they spend all their time focusing on.
"Like last night. I watched the entire Leafs game and they played terrible! But still they get all the attention," said Bagan, who appeared to be unaware that his Oilers also played.
"Sure if you run a story on the Leafs the millions of people who love the Leafs and the millions who hate them will both watch. And if you run a story on the Oilers maybe only Edmonton fans will watch. But since when did the media only care about getting the most eyeballs?"
In related news TSN had just announced a 4-part interview series with the Leafs assistant goaltending coach.