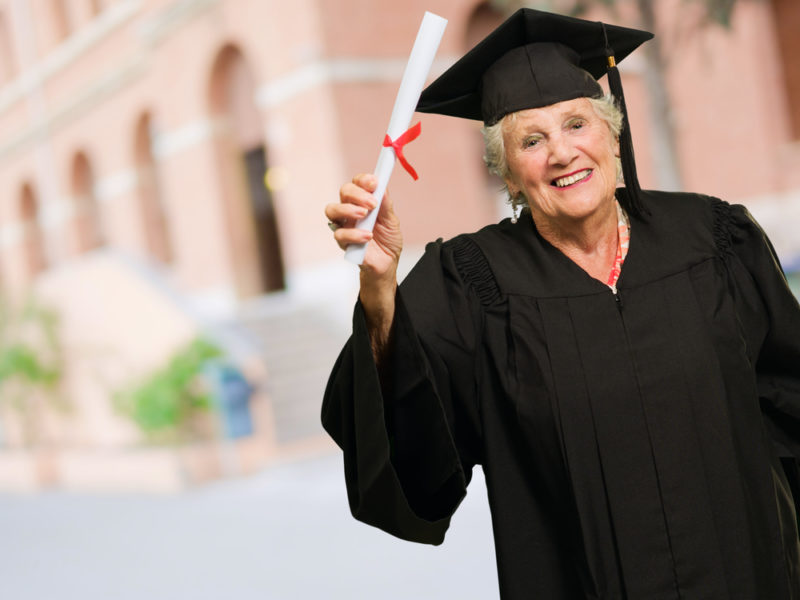 VANCOUVER – A clever UBC grad has found an ingenious way to avoid paying her costly student debts by dying soon after graduation.
"With age comes wisdom," said 92-year-old Barbara Harrison who studied science for the past four years. "These younger folks think that living with a lifetime burden of paying it off is worth it. I was on my third hip when I decided to go back to school."
The nonagenarian has overcome many challenges in her life from raising four children to the loss of her husband in 1997, but paying back a $42,000 fee for her education won't be one of them.
"I've lived through World War II, the moon landing, and the exponential rise in school fees," said the widower who suffers from osteoporosis and parkinsons. "The dumb bastards at the student aid office think I can live until I'm 124."
Fellow graduates fondly reflected on Harrison's ability to never let age or mortality get in the way of their friendship.
"She would just take back her heart medication with a shot of tequila," said housemate Trisha Lui about her friend affectionately known as Babbling Babbs.
Doctors don't expect her to make it before her Fall convocation.