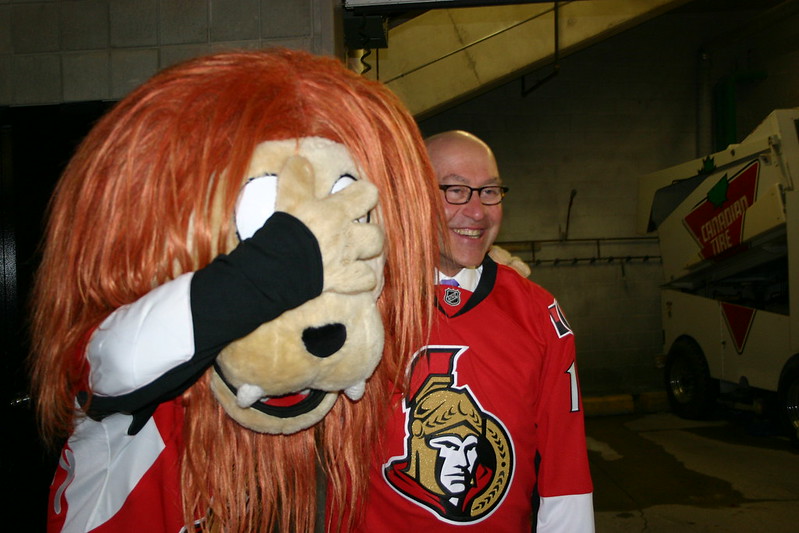 OTTAWA – Tired of being mocked for the team's poor performance, Ottawa Senators fan David Martinson is reminding everyone that the team was expected to struggle, despite spending the off-season telling anyone who would listen that the Sens would be a playoff team at minimum.
"Everyone knew this season would be about developing our young players and hoping they eventually succeed," said Martinson who for three weeks straight tweeted out claims that the Sens young players were clearly already better than the Leafs core of Matthews, Marner, Nylander and Tavares.
"No one in their right mind thought we'd be in the playoff hunt," he added as he ripped up a cardboard sign he made in July saying 'If the Senators don't make the playoffs I'll eat this sign'".
The Senators are second last in the league currently, despite acquiring big names in the offseason like Claude Giroux and Alex Debrincat. However fans insist those players were brought in to provide veteran leadership and not actually put the team into contention since, as they fully acknowledged multiple times in clear and precise wording and you can't prove otherwise, their D are still terrible.
"It's not like I spent my entire summer telling every Leafs fan that they got fleeced trading for Murray (who currently has a 913 save percentage) and that the Atlantic division would be a battle between Ottawa and Tampa for the next 5 years. I also went fishing once," said Christine Polinsky.
Senators fans are still hoping something positive could happen this season if Ryan Reynolds purchases the team. If that happens the team may still suck but commercials for the many unsold tickets available for each game might star Deadpool!
In related news no Sens fan would read this article but all of them were tweeting at us 'at least the Sens have won a playoff round recently'.