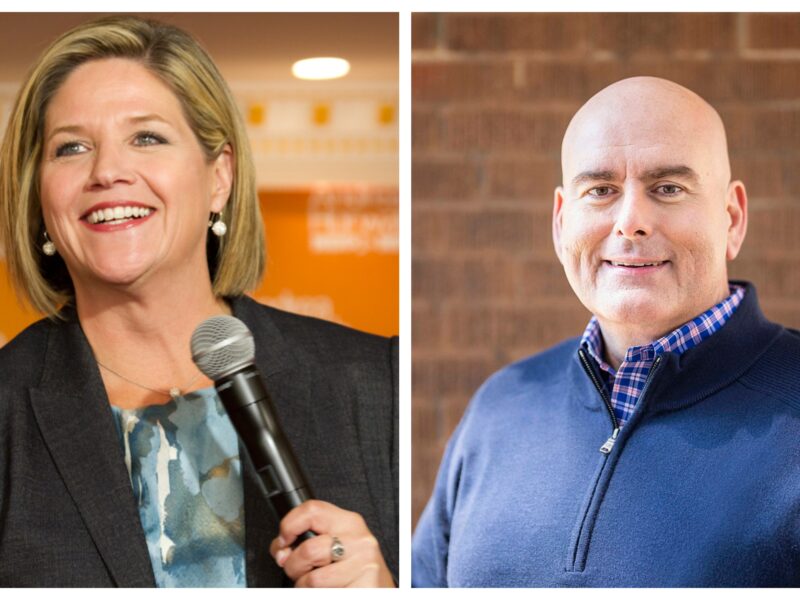 TORONTO – Ontario NDP Leader Andrea Horwath and Liberal Leader Steven Del Duca celebrated the defeat of each others parties in the 2022 Ontario election.
As results were reported last night, partisans and supporters cheered in relief that the other party would not be governing the province for the next four years.
"Steven Del Duca's reign of terror as unelected party leader without official party status is over," boasted Horwath to hundreds of well-wishers in Hamilton. "We stopped Dangerous Del Duca's plans to make public transit cheaper, unlike our party's plan to make public transit more affordable. The millions we put forward attacking Del Duca in radio ads really paid off."
Del Duca said that while his party had fewer seats than the NDP, he claimed a moral victory with his party winning over slightly more votes overall.
"Andrea Horwath can't be trusted with whatever this election was about," said Del Duca from his table at a local Keg restaurant. "The single riding we flipped from NDP to Liberal in Toronto truly shows Ontarians said "no" to the the NDP.
…I'll take the filet mignon, medium rare, please," added Del Duca who was interrupted by a waiter.
Green Party leader Mike Schriener also chimed in claiming his party made significant progress in splitting the vote for anyone who wants us to survive the climate apocalypse.
At press time, the opposition parties claimed they will hold each other to account since they're virtually powerless in a majority government.