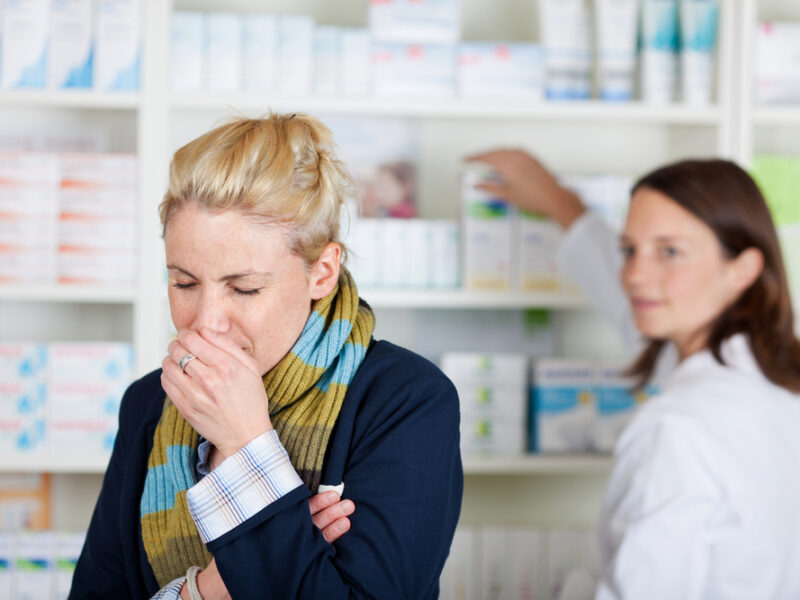 TORONTO – Pharmacies across Ontario are facing a shortage of cold-fighting household staples, and no one seems to be able to pinpoint the reason why.
Across the province, residents are unable to get their hands on medicinal basics, including cough suppressants, decongestants, pain relievers, facial tissues, and, mysteriously, at-home COVID tests.
"Winter flu season is always so tricky in Canada, because we're all inside with each other and… Oh it's May? Huh," said sniffling shopper Mark Ahmed. "I guess it's… a separate spring flu season? That happens, right?"
Reps from Premier Doug Ford's office offered little clarity on the matter, aside from reassurance that the Premier has no intention of hawking black market Cold FX to his friends at Mattamy Homes.
"It could be anything, really. Supply chain issues…" trailed off Ontario PC public relations rep Alison Addams before spraying an explosive wet cough across the crowd. "And the ragweed is really bad this year. That's a thing right? Ragweed?"
When asked if perhaps shortages could have something to do with the estimated 100,000 COVID cases emerging in the province per day, Addams became vehement.
"Absolutely not. How could that be? We're not even testing people," she said. "Uh, I mean, we're– people aren't testing positive. They're being tested, and we see the numbers, and they're secret, and nobody is testing positive. COVID is over. French your grandma all you want. Shit, can I retake that?"
While the investigation continues, some customers have their own creative theories about the shortage.
"Sudafed's all gone because the kids are making their summer meth," scowled senior patron Gladys Gibbons. "I know what my nephew's up to. I seen the Breaking Bad."
In completely unrelated news, local restaurants are receiving thousands of complaints about their food having no taste for some weird reason.