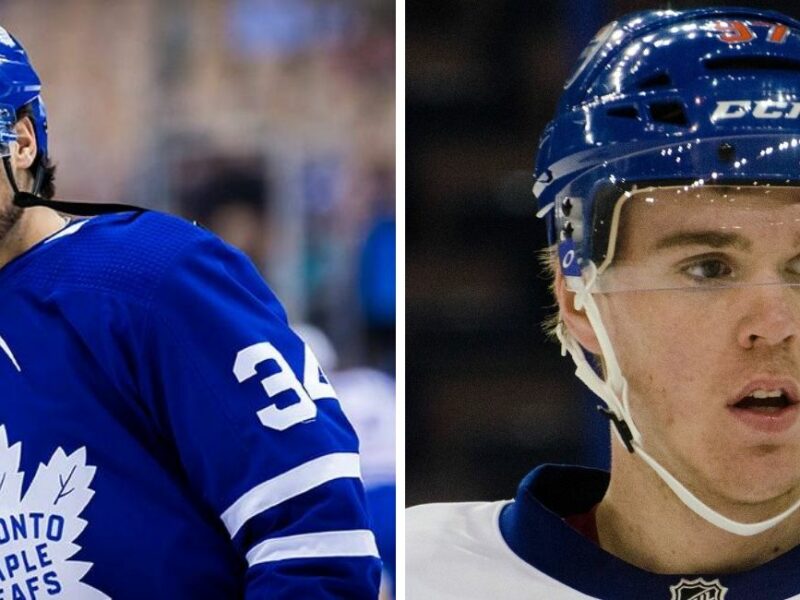 TORONTO – As the debate rages about who is the best player in the NHL: Auston Matthews or Connor McDavid, experts are saying there is no real way to properly settle the debate until they both play for the Leafs in a few years.
"It's just too tough to decide right now. One is a dynamic skater and better playmaker, the other plays a 200 ft game and is the best goal scorer in the league," said TSN analyst Maury Coughlin. "But in the 2026-2027 season when they'll be in the same conference, with the same teammates, playing the same opponents every night? That's when we'll finally be able to tell."
"Even then it will probably end up being whoever plays with Mitch Marner."
The McDavid v. Matthews conversation has been percolating ever since they were drafted first overall in back to back years. But it only became a legitimate debate when Matthews dominant play the last two seasons allowed Leafs fans to proclaim he had overtaken McDavid. However even Leafs fans admit they may have to re-assess once Connor signs with his hometown team.
"Connor has the wheels no doubt, but I still think Auston is the more complete player," said season ticket holder Evan Loughlin. "But I want to be fair. So when Connor is here and I can go watch him play 41 games at home I'm happy to be proven wrong."
Meanwhile Oilers fans who insist that Leon Draisaitl is better than Matthews can look forward to the time when Connor leaves and Draisaitl gets to prove himself all on his own.
In related news if Auston signs in Arizona in two years we will delete this article and pretend it never existed.