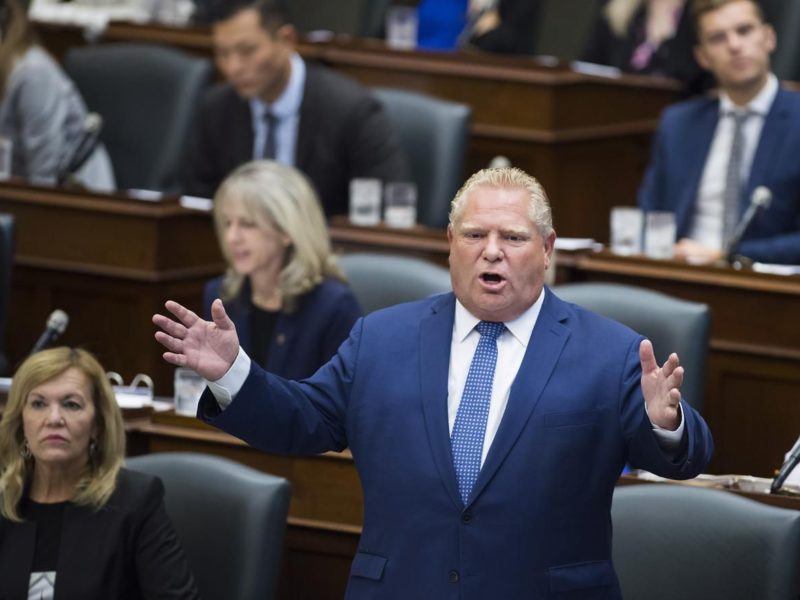 TORONTO – After un-cancelling the $15 minimum wage increase, Premier Doug Ford is promising Ontarians that, if re-elected, he will spend the entirety of his second term fighting tooth and nail to undo the damage caused by his first term.
"Folks, the current government has made a real mess of things," said Ford. "And that's why if you re-elect the current government, I promise to spend every day working to reverse everything they have done."
"Change is possible! As long as you don't change the government," he added.
Ford has already unveiled a lengthy campaign platform, which primarily consists of writing in words like 'cancel' or 'not' in front of a list of things he has done since taking office in 2018.
In Particular the government plans to mandate a modern sex-ed course that focuses on consent, protect the Green Belt and go back in time to undo the chaos they inflicted on Toronto's municipal election by cutting city council in half.
"Unlike the Ford government, a Ford government will use the billions in COVID funding we received from the federal government to keep students and front line workers safe!" said Ford.
It's unclear if Ford's strategy of "psyche!" will resonate with voters. Polls show only about 32% of Ontarians approve of the job Ford is doing which, thanks to first-past-the-post and Liberal/NDP vote splitting will likely translate into a huge majority government.