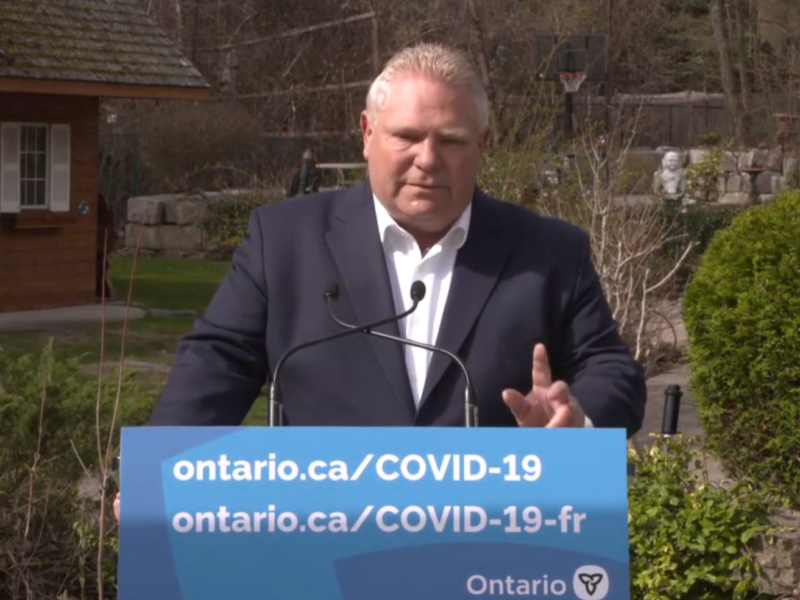 TORONTO – In an upset win, Ontario Premier Doug Ford took home the Academy Award for Best Leading Actor due to his performance crying crocodile tears for all the people dying of COVID as a result of his policies.
"The top actors bring emotion, commitment and the ability to completely win over the press by getting the tiniest bit choked up, and Ford did exactly that," said critic Hudson Shellington.
"Anthony Hopkins could never dream of doing so little but getting so much praise," he added.
In addition to Hopkins Ford also beat out Chadwick Boseman's electric performance in Ma Rainey's Black Bottom and Brian Pallister's sneering villain turn when he declared it "doesn't bother me at all" that teachers have to pay for their own school supplies.
"It would have been nice to see the late great Chadwick Boseman, but it also would have been nice if Ford listened to experts that we were headed for a third wave, so what can you do," said Shellington.
In related news Ford has also won the Razzie for 'worst management of the pandemic.'