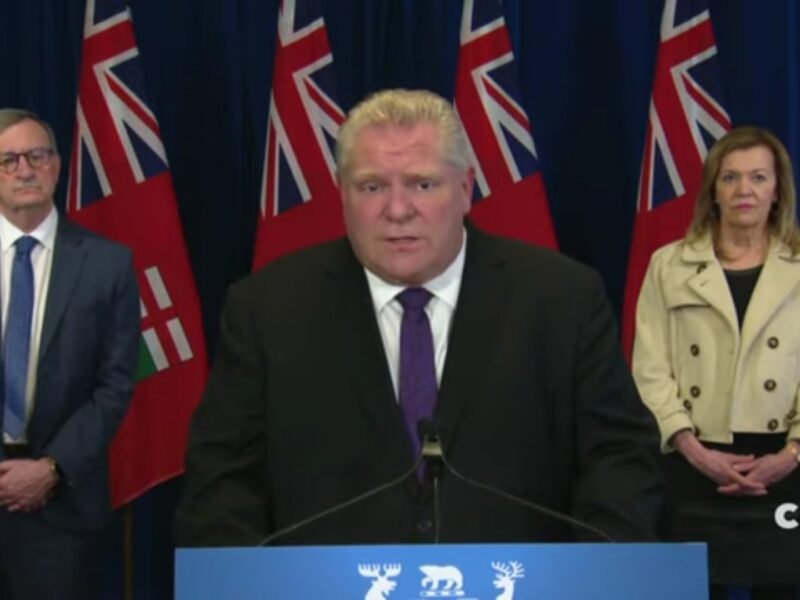 TORONTO – Ontario Premier Doug Ford announced on Monday that he will stem the rising number of COVID cases by implementing a strategy that has always worked for his administration in the past; dramatically reducing funding for the virus.
"This fat cat virus has been getting a free ride for too long." Ford told the press from outside Queen's Park. "Once we stop the gravy train, we should see a quick decline in cases of the virus, which I suspect may be living large with financing from the arts sector."
Staffers within the provincial government are doing their best to follow the premier's orders while also trying to make progress in COVID case prevention. "I mean, there are a few cutbacks we could make that might help stop COVID." Said provincial government employee Lisa McFarlane.
"For instance, we could slash Toronto's city council again. That might reduce the number of cases happening in that particular room."
McFarlane also urged Ontarians to not be concerned by the cuts, stating that Ford "really needs to slash a budget to feel like himself again" and that the province will most likely use the savings to balance the cuts Ford made to retirement homes right before a global pandemic.
Other strategies Ford is considering reviving are putting poor quality stickers up telling the virus to go away, forcing the Hydro One CEO to retire again, and changing the provincial license plates to read "A place to grow….except for COVID."