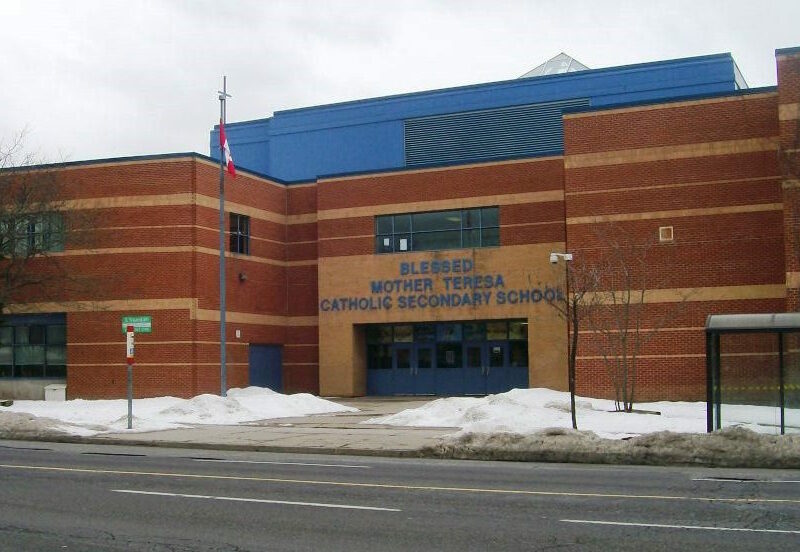 TORONTO – The Toronto Catholic School Board has announced that schools will reopen with regular class sizes in the hopes that students will get sick and join God sooner.
"The government isn't going to give us the necessary funding, so we might as well embrace it!" said Board Trustee Joseph Martino. "Get em' all huddled together, get em' sick, and get em' on their way to Heaven where there is not an outbreak yet."
When asked about the necessary funding for keeping schools safe, Education Minister Stephen Lecce and Premier Doug Ford have said they are prioritizing allowing children to pass on to the afterlife over spending money.
"For us it's a win-win situation. If we reopen schools and nothing happens, then we didn't have to waste any extra money on keeping kids and their families alive and safe. If kids do get sick… well then they'll be with God sooner than expected," said Education Minister Stephen Lecce.
Some projections for re-opening schools in Ontario safely require a budget of 3.2 billion dollars. However, Ontario Premier Doug Ford has said by only investing 309 million dollars, we can save money and increase the chance of more kids joining their dead loved ones in heaven.
"Honestly given the state of the world, I envy kids who get to go to heaven so soon," said Ford. "Having schools reopen, especially with 1/10th the budget necessary, will ensure lots of kids get to see their dead relatives and beloved family pets again soon."
"The most common way COVID is transferred is being in the same room with infected people for a long period of time," said Chief Public Health Officer Theresa Tam. "I believe the best way to get a lot of kids sick is to stick them all in a room with each other, less than 6 feet apart, talking all day. If we are serious about getting these kids to be with God sooner, the only course we have is getting them back to school, pronto."
When asked if Canadians could truly be confident in the existence of Heaven, Catholic School Board Trustee Norm Di Pasquale indicated that 2020, "has pretty conclusively proven the existence of Hell".
While students returning to school will facilitate a swift entry to Heaven, Doug Ford, Stephen Lecce, Catholic School Trustees have been warned to maintain the strictest of health precautions as they'll probably be going elsewhere.