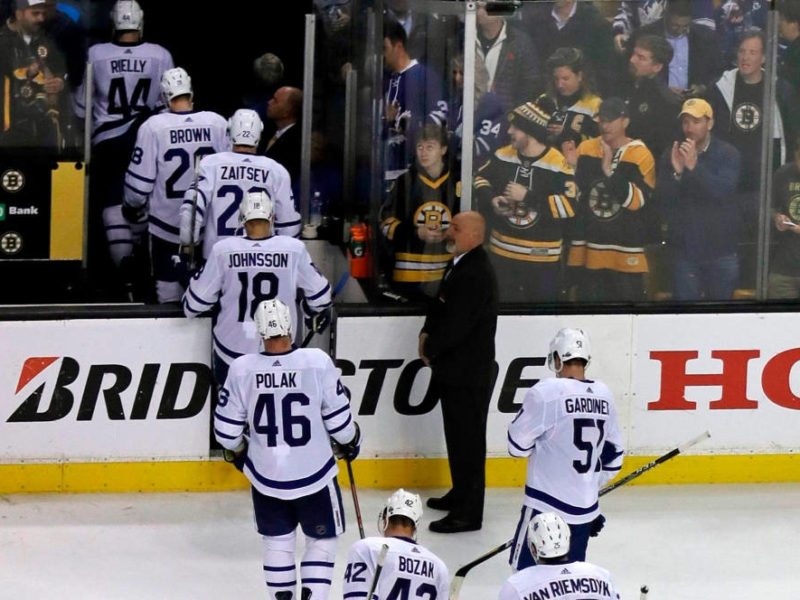 TORONTO – The NHL said today that choosing Toronto as one of its two playoff hub cities was a "no brainer" due to Leafs' fans long experience watching other visiting teams celebrate playoff victories on their ice.
"Even though there won't be fans in the stands, we feel the cities we play in will still create an important atmosphere for our players," said NHL commissioner Gary Bettman. "And given Toronto's long history of being a place where teams other than the Leafs win playoff games, this felt like the right call."
"The Boston Bruins in particular should feel right at home given they legally own the Leafs," he added.
Players from around the league said they were particularly comfortable playing in Toronto, since an entire game with no crowd will just feel exactly like the first 5 minutes of each period in a normal Leafs game, when most of the lower bowl is off drinking and eating sushi in the Air Canada Club.
Leafs fans said they welcomed the news.
"It'll be really exciting for the first few days until the Leafs lose in round 1 like normal. Then I imagine having another month of NHL playoffs in Toronto will be even more demoralizing than normal," said Gary Desmond of Milton.
The hockey fan added, "But at least we can take comfort in knowing we are putting thousands of lives at risk for really no reason!"
With the NHL also choosing Edmonton as a hub city, Alberta Premier Jason Kenney is said to be thrilled, and also really hoping no one at the NHL took that video that suggested Edmonton was actually Lake Louise seriously.