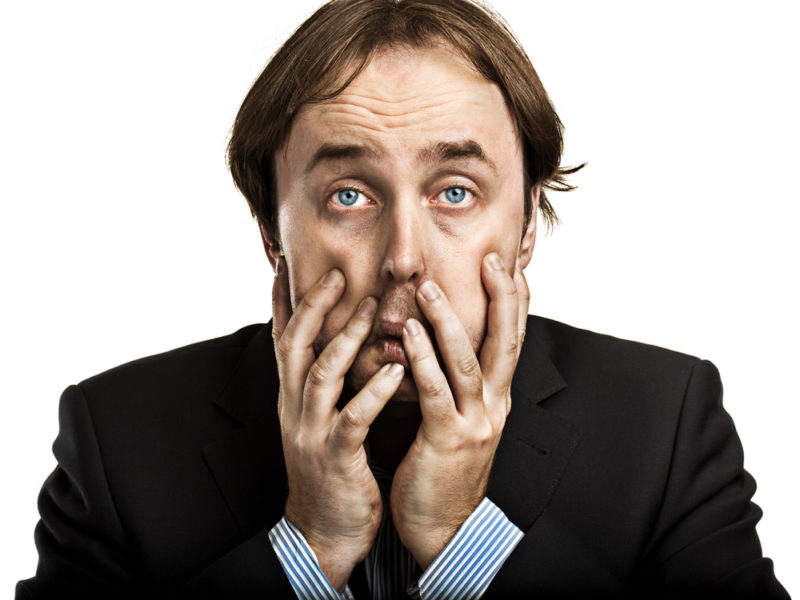 REGINA – Local man Edward Thompson has told friends, family and several strangers at a Starbucks that life is meaningless without kids, all while looking like an exhausted drug addict who is having a bad week.
"Honestly, you don't know what life is really about until you feel your own child grab your finger and look at you," said the man who has discovered a new shade of purple in his eye bags.
"They're my whole world," added Thompson, casually trying to pick off a mustard stain from his shirt while ignoring the much larger one on his face.
The joys of parenthood are well known. But that doesn't stop foul smelling sweatpants wearers, suddenly balding chubby men and guys with beards who should not have beards from shouting them far and wide.
"Maybe, if you're lucky, you'll get to experience this too," said Thompson, unaware he was single handedly convincing everyone in the vicinity to never breed, lest they suffer the same fate that has befallen him.
"When I first saw him after the baby was born I thought he had been the victim of some kind of 'ugly curse,'" said sister Maggie Thompson. "But, nope, thats just what being a dad looks like I guess."
Thompson's wife Cindy said she was glad he was so proud to be a father, but wasn't quite sure why his personal hygiene had taken such a hit since she was the one doing all the work anyway and he's only changed liked two diapers max.