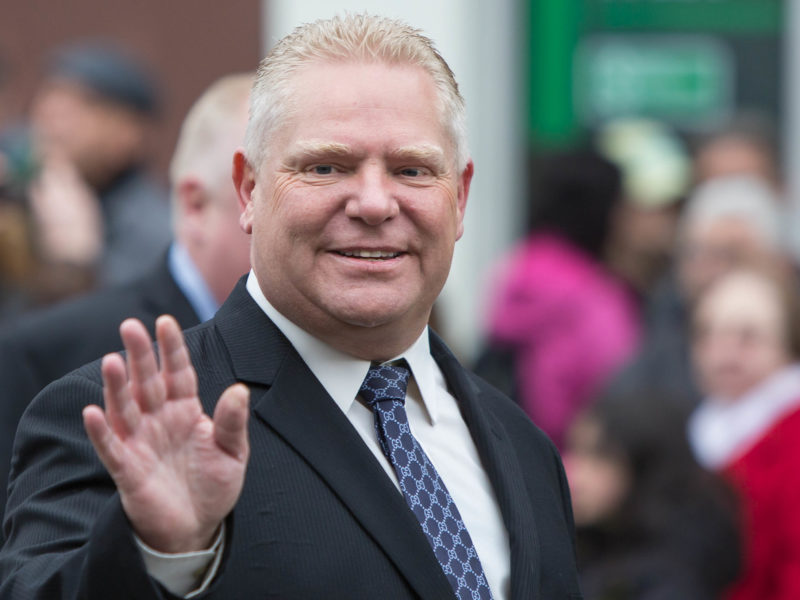 TORONTO — Premier Ford announced today that he will scrap the 2015 Sex-Ed curriculum introduced by the Liberals, in favour of a stack of well-worn porno left for students to discover in the woods.
"Now kids can learn about the bird and the bees the same way I did – from a musty magazine full of stacked babes holding a hat in front of their vaginas," explained Ford in a press conference.
"We won't have to worry about our kids learning about dangerous concepts like 'consent' and 'not being ashamed of masturbation' from ol' Heff. God rest his soul," Ford added, wiping away a tear.
Instead of learning to understand same sex relationships or cyber bullying, students will now be quizzed on astrological signs, likes and dislikes, as well as a wide range of ladies' pubic grooming options.
In response, Ontario's socially conservative community cheered Ford's unilateral move. "This abandoned Playboy announcement represents a victory for real Ontarians," said anti-gay preacher Charles McVety. "I'm just happy that parents will once again have a say in what information is hidden from their children, as well as the children of other Ontarians who actually supported the new curriculum by a large majority."
The stack of vintage Playboys, featuring late 80's playmates such as Kymberly Paige and Tawnni Cable, will be placed in a used Loblaws grocery bag and kept in a wooded area for students to discover, peruse, and leave behind for the next group of age inappropriate children.
Once the "Old Wet Playboys" curriculum is in place, plans are underway to consult Ontario's socially conservative parents on ways to regress sex education back even further.
"We can't just teach students anything, like the proper names for their naughty parts," explained Sam Oosterhoff, Parliamentary Assistant to the Minister of Education. Oosterhoff, who was homeschooled, explained his views on sex ed. "These soggy Playboys are a good step backwards, but it's important that children learn the sex ed I did – namely that a daddy lies down on top of a his wife, and then a stork comes and puts a baby in her tummy."
Other sex ed curriculums considered but ultimately rejected by the government included showing students episodes of Red Shoe Diaries and telling hundreds of thousands of students to just ask the cool kid who hangs out in the locker room and brags about all the girls he has fingered.
Back at Queen's Park, Premier Ford defended his proposed curriculum, noting that he was only instituting dangerous sexual education policies for the articles.