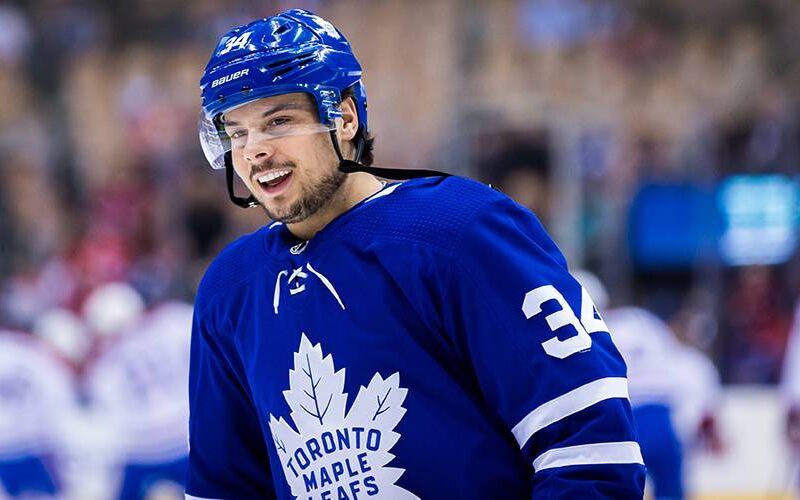 TORONTO – The Leafs and franchise centre Auston Matthews have agreed to a 4 year, 53 million dollar contract extension in a move that numerous experts on twitter and reddit believe has doomed the team's chance of any future success.
"13.3 million AAV for a guy who has led the entire league in goals scored since his rookie year and is one of the best 5 on 5 scorers in NHL history?! Guess the Leafs don't want to win the Cup anytime soon," said one well respected hockey analyst slash gym coach.
"How can you expect to win when you sign a player to a smaller percentage of the Salary Cap than he was previously signed for!" added the man whose previous takes included that the Leafs should trade William Nylander for Logan Stanley, and that the team should fire Sheldon Keefe to hire John Tortorella.
These powerful hockey minds appear convinced that Matthews extension means there will be no money left over to add depth, pointing out all the teams that have recently won a Cup did so without top end talent but exclusively heart and soul character guys making 4 mil a season.
"Vegas, Avalanche, Lightning. Not a single highly paid superstar on any of those rosters. At the end of the day would you rather have 1 Auston Matthews or 4 Tanner Jeanots? I think the choice is obvious."
"Matthews just can't get it done in the playoffs. Which I've definitely never said about any other player who eventually went on to get it done in the playoffs."
In related news all 5 Coyotes fans were devastated to learn that Matthews would not be signing with the team next year.