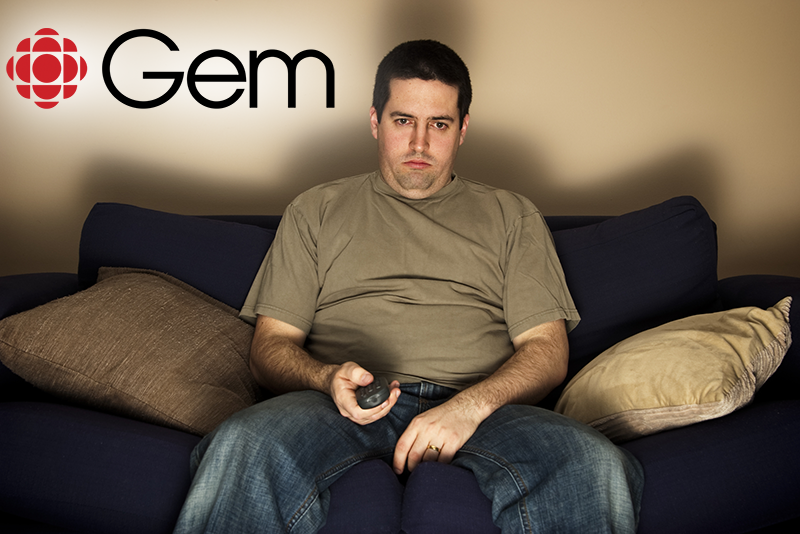 TORONTO – The Screen Actors Guild has joined the Writer's Guild of America in striking, halting the vast majority of Hollywood's output and leaving Canadians so desperate for entertainment that even CBC Gem looks tantalising. 
"I downloaded the Gem app, made an account, and seriously considered binging all 249 episodes of Heartland," said 28-year-old dental assistant Angela Chen. "Thankfully, I came to my senses and fired up a three hour 'Epic mime mishaps' compilation on YouTube instead." 
"Wow, a comedy about 20-somethings trying to make it in the big city, what a groundbreaking premise," said Bryan Swanson, a 21-year-old university student who found the Gem app on his iPad after his mom borrowed it. "Ugh, I guess I could just rewatch Brooklyn 99 for the tenth time. I'm certainly not starting whatever How to Buy a Baby is." 
As Canadians in need of escape from their dull lives fear they'll have to resort to new hobbies, exercise, or conversations with their friends and family, CBC Gem has offered little relief to those daring or depressed enough to download it. 
"Farm Crime? What the fuck?" said 33-year-old Charley Garrett. "That must be part of a tax scheme like in The Producers, which of course Gem doesn't have. Screw this, I'm just going to get drunk." 
Despite such disappointments, the Gem audience has skyrocketed into triple digits, representing a staggering 15,100% increase over its previous userbase, Cheryl Anderton of Mississauga. 
This impressive growth is largely attributed to cheapskates who don't want to pay for a real streaming service, parents who have to pretend they're proud of their children for starring in something called True Dating Stories, and confused dullards who think Gem is a Candy Crush knockoff.   
 "Every show on Gem looks like it was made to play in the background for five seconds of an American show," said retired accountant Cooper Smith. "I'm not sure these were ever meant for human consumption."  
At press time, Gem's viewership had collapsed after Canadians discovered a live stream of a shopping bag really whipping around in the wind.