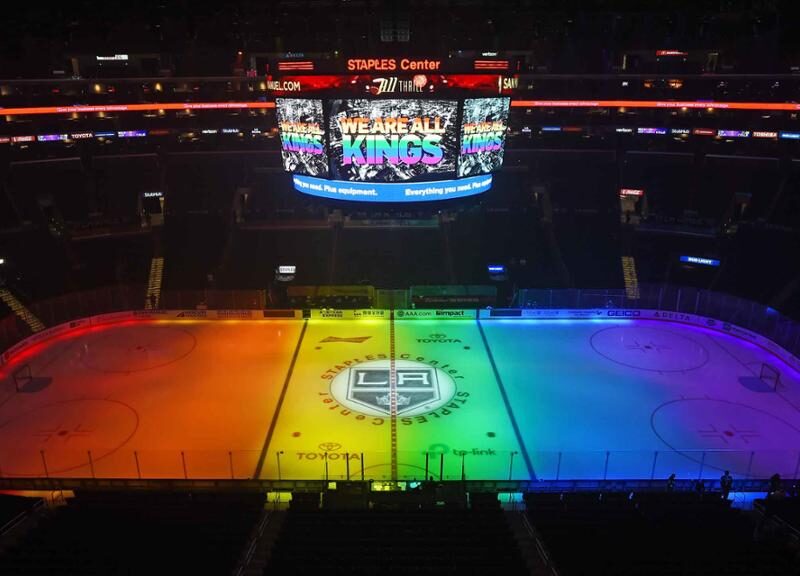 TORONTO – As the debate rages over NHL players refusing to wear Pride jerseys a number of fans have come forward and said they think the Pride Nights are an unwelcome injection of politics into a fan experience that doesn't contain any political events currently.
"The NHL is supposed to be about wicked slapshots, bone-crushing hits and standing with your hand on your heart to sing-along with a nationalistic jingle trumpeting your country (and by extension the governing regime that created it)," said Leafs fan Jake Bergen. "Why do we need to bring politics into that?"
"Come to the game and enjoy yourself but don't make me sit through a woke political lecture about human rights when I'm trying to cheer for a soldier who may or may not have done extremely violent things in my country's name."
Pride Nights usually include a special warm-up jersey, the players using rainbow coloured tape on their sticks and a video message featuring prominent players and executives stating that hockey is for everyone regardless of gender or sexual orientation. To many fans this is simply too political in nature, unlike things everyone can agree on, like an invocation to a Christian god to continue to keep our land as glorious and free as it has been since it was stolen from Indigenous Peoples.
"I guess you could argue that an unreserved embrace of the military is a tacit endorsement of the military's actions and therefore a political act, but The Highlanders sound so cool! Plus sometimes they get guys who rappel down from the ceiling on ropes. I think that's a little less controversial than 'love is love.'" said Bergen.
In related news the NHL has finally found a compromise that will please everyone. Teams will continue to host Pride Nights but after each period will be a special 'homophobe intermission.'