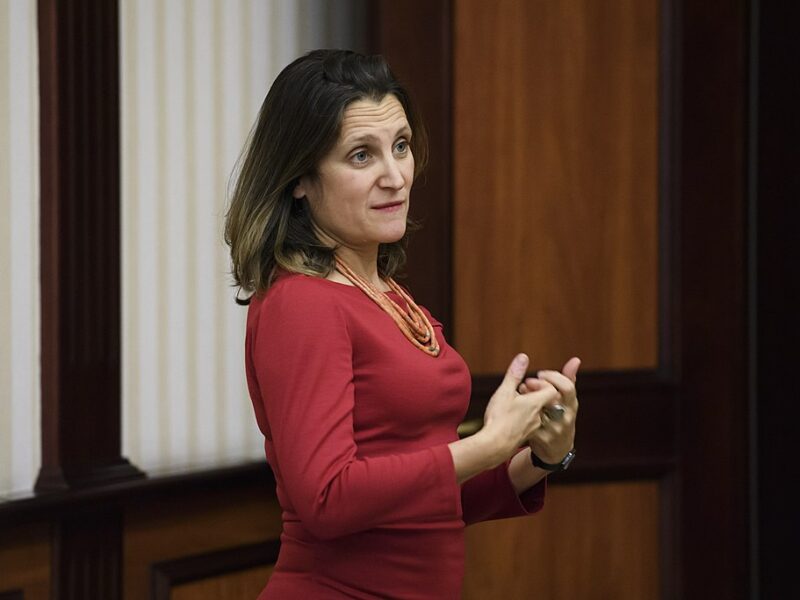 Holy motherfucking shit it's Budget season! The time when the government announces how it will spend all our money and we all pretend to understand the difference between the debt and the deficit. Check out these highlights of the Liberal's latest effort.
1. Going even greener than we were before
20.9 billion has been earmarked to move Canada towards a low-carbon economy. This is on top of all the billions the Liberals have previously spent during their time in office and the carbon tax they put in place. And that is all going to finally have an actual effect on our carbon emissions any day now.
2. Making the deficit just a smidge worse
The government previously projected the deficit would be 30 billion but it's actually 40. Minister of Finance Chrystia Freeland has attributed this to a "small rounding error."
3. Helping you put food on the table
The government is spending 2.5 billion on a "grocery rebate" where families can receive nearly $500.00 to help buy essential items. And fortunately we have a scrupulous, well-regulated grocery industry that won't immediately raise prices by the same amount customers are saving.
4. Fixing your nasty teeth
The Grits added another 7 billion in funding for the dental care program that was previously announced. 7 billion buys a lot of statements from Jagmeet Singh about how he is "concerned about" the government's latest ethics scandal, but won't support a no-confidence motion.
5. Creating a digital government
The Liberals plan to spend millions upgrading the government's websites and apps to help people engage on key issues like tracking dangerous flooding or protecting wildlife. And we can't wait to see which independent contractors with years of web experience will lose out to McKinsey in the bidding for these contracts.
And that's about it. If you're wondering why we haven't mentioned funding for cash-strapped cities, pharmacare or reforming the EI system it's because the Liberals didn't either. But hey, it's only year 8. There's always next year.