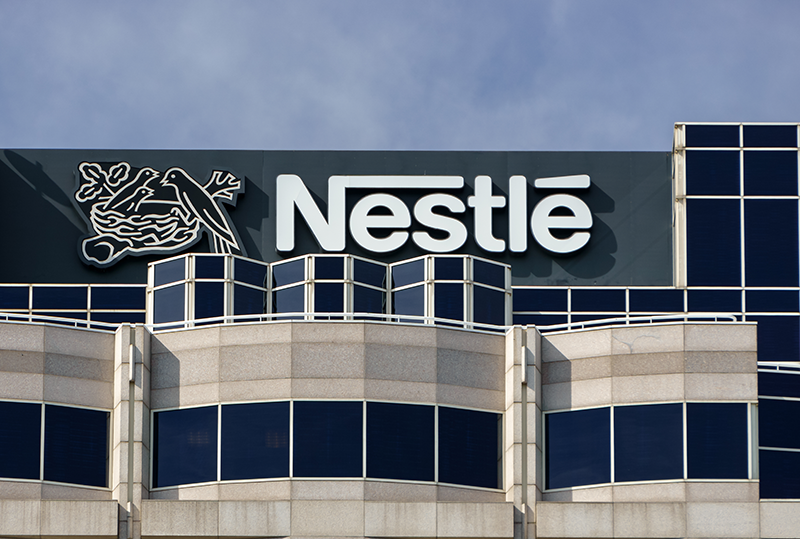 TORONTO — Nestlé Canada has announced it will be ending sales of its Delissio, Stouffer's, and Lean Cuisine brands as the corporate entity shifts toward investing more in committing blatant acts of evil.
According to a press release from Nestlé Canada, the corporation "had re-examined its priorities," now choosing to focus on re-investing in sectors with more evil growth potential including candy and cocoa products, as well as infant formula for feeding the children who harvest that cocoa.
"The frozen meals and pizza market in Canada is very competitive", said John Carmichael, president and CEO of Nestlé Canada," With the rising ingredient costs and the poor work ethic of Canadian children, we have decided it is simply economically unviable to continue sales."
The restructuring allows Nestlé to focus more intently on under-developed areas of the company, including aggressively lobbying for water rights, rampant deforestation for cocoa plantations, and being the 6th largest plastics polluter on Earth – a position they've targeted for growth.
"With the new investment that we're putting towards being just the fucking worst, we're aiming to break into the top five by 2025." remarks Carmichael.
Despite the winding down of sales in Canada, Nestlé assured consumers will still be able to find their favourite Nestlé frozen food brands in US markets, and their familiar brand of abject human cruelty the world over. 
In response to the news of Nestlé expanding unethical and inhumane practices, other frozen food manufacturers have followed suit. Notably, the Oetker Group has announced that Dr. Oetker was one of the doctors who fled Germany after the war.