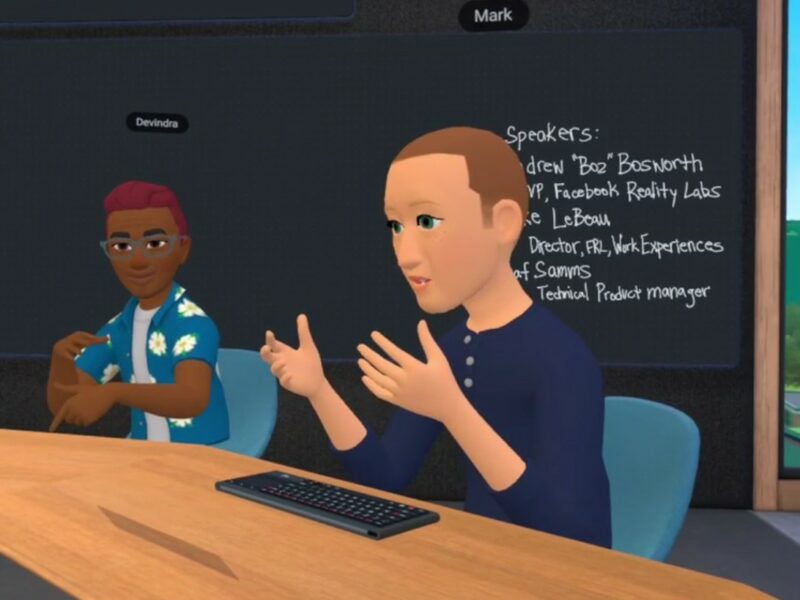 MENLO PARK, CA – After disappointing results in the latest quarter, Meta CEO Mark Zuckerberg sent out a notice to his workforce that the company is expelling 11,000 employees from corporeal reality into the dark recesses of the desolate Metaverse.
The move comes as the latest in a series of decisions by Zuckerberg to pour time and resources into the ever-expanding abyss of the Meta plane of existence. Inside sources say the ceremony of exile could be the first of many to come.
"Lo, the infinite hunger for engagement and stock gains has consumed much of our lives," Zuckerberg said to the work staff in a deep blue robe surrounded by electronic candles, "yet the Metaverse cannot be satiated, and as such, your souls have become forfeit."
According to numerous human rights groups, sending people to the wastelands of the Metaverse is a cruel and unusual punishment. They argue that imprisonment in a place where there are no other humans or social interaction amounts to solitary confinement, which is considered torture.
Those banished constituted 13 per cent of the total number of employees of the tech giant, in what some economists are saying is a bad sign for remaining workers who hope to continue to exist in the mortal coil.
"We've been worried about an incoming recession for a while," noted University of Toronto economist professor Dorian Crabsworth. "But I'll be honest, even our most pessimistic estimates didn't project 11,000 people torn asunder and reconstituted in an empty and forsaken virtual plane of existence."
"AAAAAAAAAAAAAAGGGGGGGGGGGHHHHHHHHHHHHHHHHHHH" said Charlie Wayland as two security guards tossed him into the swirling portal that transported him to the digital realm. "WHERE ARE MY LEGS? I THOUGHT WE WERE GOING TO HAVE LEGS!" his digital form shrieked.
The layoffs and downturn continue a recent trend in big tech, as new Twitter CEO Elon Musk was banished to Hell the moment he took the reins of the website, and insists on taking all of the site's users with him.