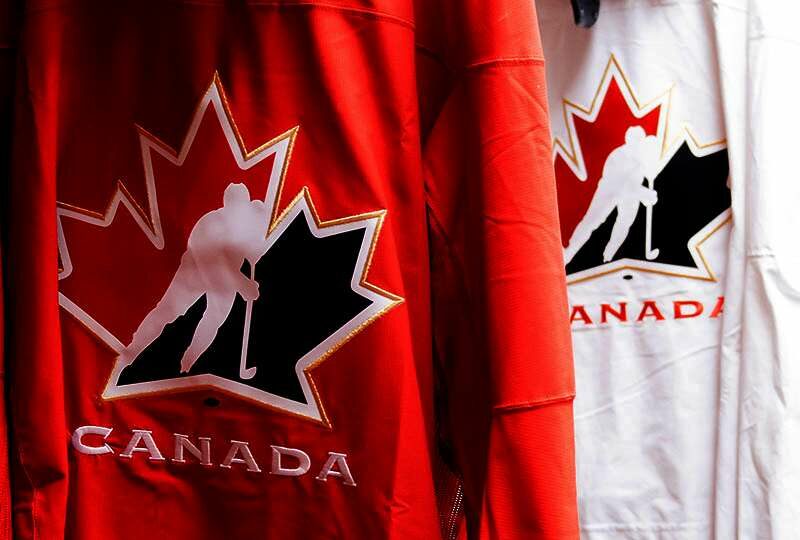 EDMONTON – The Canadian national junior team has won gold at the 2022 World Juniors, prompting countless hockey fans across the country to not celebrate until they're sure it's appropriate.
After Kent Johnson scored to end a thrilling overtime period and secure the victory, over 13,000 fans at Rogers Place threw up their hands and screamed, "We look forward to celebrating this after an independent investigation clears everyone of any and all wrongdoing."
The victory comes less than a month after it was revealed that Hockey Canada has paid millions of dollars to quietly settle numerous sexual assault lawsuits, including a lawsuit implicating several members of the gold medal-winning 2018 World Junior team.
"I would love nothing more than to celebrate another World Junior victory, but, you know… yeesh," said one fan. "Let's wait and see if anything comes out about this one."
With another tournament coming up in December, several fans used this instalment to decide what other country they can support instead.
"The Czechs had their best tournament in years, so they could be fun to cheer for," another fan said. "Also, from what I can gleam with Google Translate, Latvia doesn't have a myopic and craven governing body that gives teenagers an irresponsible amount of power and privilege, then cynically exploits hockey's idealised cultural position to paper over the human suffering that results."
"Plus Latvia's jerseys are pretty dope," the fan added.
"Emotions are complicated right now, but ultimately it's going to take more than one gold medal to make this country forget about the pain and shame caused by decades of mismanagement by Hockey Canada," a TSN analyst said. "Now, if they win again during the holidays, that could put the issue to bed."
At press time, a victory parade was being planned for 2027, pending the result of background checks on the team's players and staff.