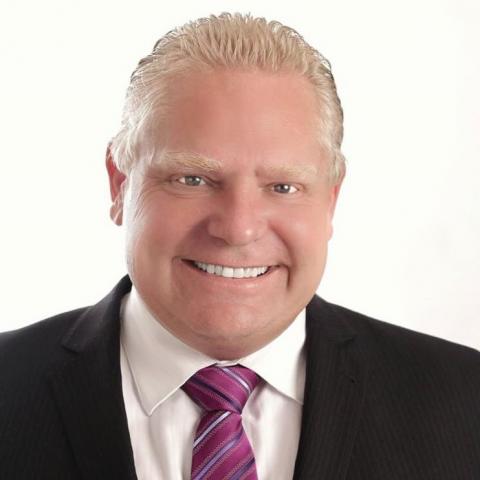 QUEEN'S PARK – Ontario Premier Doug Ford announced this week that the provincial minimum wage will be going up by $0.50 this fall, which he described as a "tasty little treat" for all those workers who managed to survive Covid-19 so far.
"It's a scrumptious bonus for all those minimum wage workers who won the pandemic survival lottery," said Ford, rubbing his hands together and licking his chops. "Like survival of the fittest – they lived through a global pandemic and were rewarded with a delectable 50 cent raise; I was born into a political dynasty and was rewarded with being Premier. We're the same," he said, interlocking his fingers in a meaningful symbolic gesture.
"Reminder for all you minnie-wage folks – the raise doesn't kick in until AFTER the election, so make sure to vote for me to get your dessert!" he added with a terrible wink.
The 50 cent increase is not expected to take effect until October 1st, by which point it is expected that significantly fewer minimum wage workers will qualify for their special survival prize. Labour Minister Monte McNaughton commented on the increase, saying he hoped this yummy chunk of coin would also help workers keep up with inflation and the rising costs of attending so many funerals for their co-workers.
The Ontario PC Party, if re-elected, has announced they will plan to raise the minimum wage annually each October but also maybe not every year if they don't feel like it. "It'll be a zesty little surprise each year, for those workers who make it through the imminent 7th, 8th, and 9th Covid waves!" said Ford with a laugh. "Like that cute British orphan who waits in line for some more food slop – maybe you'll get some this year, kiddo!"
Reactions amongst Ontario's minimum wage workers are decidedly mixed, with Toronto Dollarama staffer Robert Doxon commenting, "It's better than the last reward the government gave us, which was customers sneezing directly into our faces with no small cloth barrier to impede them." Markus Allaband, a skeptical factory worker from Guelph, offered, "I would trust him, but I'm still waiting on that 25 cent raise he promised me and the boys for surviving all that workplace asbestos. Clock's ticking, Douglas!"
At press time, Ford was busy planning other pungent little perks for Ontario workers with lucky immune systems; rewards allegedly include one more hour of paid emergency leave per year and a single pack of rapid tests for each workplace to share between their staff.