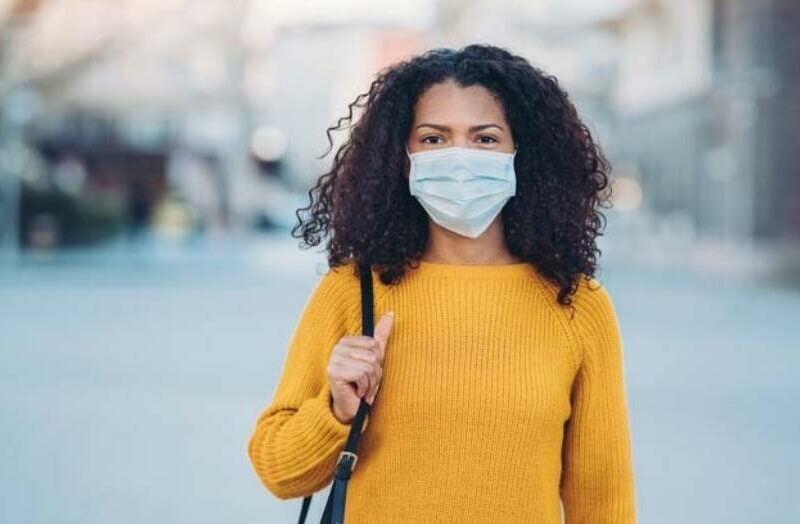 Mississauga, ON – This week marks a major milestone in local woman Caitlyn Donahue's life, as she celebrates two years of the COVID-19 pandemic – A.K.A. the longest relationship of her life.
"I was really starting to worry that something this serious would just, you know, never happen for me," says Donahue, whose concept of love was largely shaped by early 2000s rom-coms, mediocre pop-rock lyrics, and a terrible relationship with both of her parents. "But here we are, two years later and still going strong!"
Donahue and the pandemic faced several obstacles early on in their relationship, with many insisting it wouldn't last more than a couple of weeks and the pandemic refusing to change its Facebook status from "It's Complicated."
A number of Donahue's friends also expressed concerns that the pandemic may be toxic, as it was cutting her off from seeing her loved ones. The pandemic did, however, finally meet Donahue's parents after her mother insisted on going on a cruise at the height of the Omicron wave.
While there have certainly been moments when it seemed things wouldn't work out, and the pandemic was ready to leave once and for all, Donahue insists those hurdles have only made their relationship stronger.
"I was so afraid to be vulnerable after being hurt so many times before. But once I dropped the mask and let the pandemic in, it never wanted to leave my side!"
Prior to meeting COVID-19, Donahue's longest relationships were, in order: a nine-month flirtation with the barista at her local Starbucks who still thinks her name is Katherine Montague: a six-week staring contest with her co-worker's cousin's roommate; and a long-term exclusive relationship that lasted the length of her eighth grade Spring Fling dance.
She also had a notable one-night stand with Norwalk in 2016, but doesn't like to talk about it as "things got real messy."
"At this point, I truly can't imagine my life without Andy," says Donahue, using her affectionate nickname for the pandemic. "Seriously, what was life like before this? I don't remember."
When asked about the future, Donahue and the pandemic say their plans include sitting around, re-watching Tiger King, and having tons of little COVIDs.