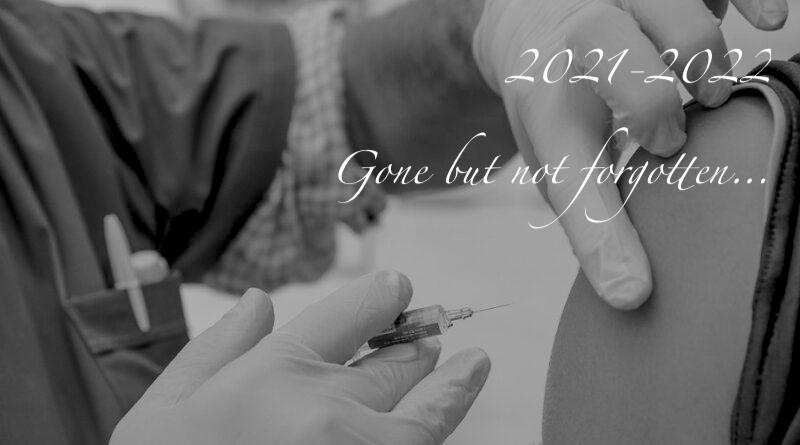 QUEEN'S PARK – In a sad day for public health fans everywhere, the Ontario vaccine mandate was officially confirmed as deceased in the early hours of March 1, 2022.
The Ontario vaccine mandate was a positive influence on thousands of Ontarians, who all got vaccinated so they could eat hot wings inside bars with their masks off. It is survived by its spouse, the Ontario mask mandate, and its troubled step-child, the vague requirement for businesses to have a nebulous "safety plan."
Born on September 22, 2021, the Ontario vaccine mandate was the unlikely love child of Premier Doug Ford and a rare instance of common sense. The mandate was immediately popular with public health officials and immunosuppressed Ontario residents, who recall it as "a great friend" and "one of the only things keeping us all alive."
"This is a really sad day for all who knew the Ontario vaccine mandate – I called it 'Mandy' for short," one Ontario ER doctor said, with a chuckle while wiping away a single tear. "That nickname was our little joke. Unlike the fact that we still have over 800 people hospitalized with COVID-19 while having almost no capacity for public PCR tests, which is not a joke at all."
Despite its good intentions and low maintenance attitude, the vaccine mandate was a divisive figure among conservative business-owners, paranoid conspiracy theorists, and your parents after they spent too many hours on Facebook.
Dr. Dirk Huyer, Chief Coroner for Ontario, announced on Tuesday there was no foul play suspected in the mandate's death; still, friends and supporters are begging for further inquiry, with some even going so far as to claim they saw Premier Ford confess to personally murdering the Ontario vaccine mandate on live television.
The Ontario vaccine mandate will be remembered by those who it allowed to move safely through public life and by restaurant owners who only just bought QR code scanners a couple months ago.