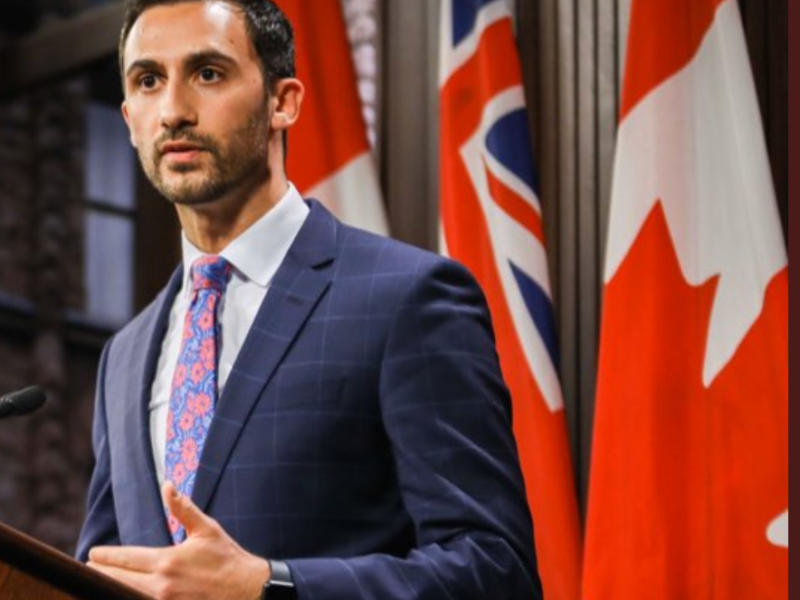 TORONTO – In the wake of the province's successful 'if we don't test for COVID, we won't have high rates of COVID' strategy, Education officials have announced that every student in the province got straight As after they stopped giving them tests of any kind.
"We are thrilled to be the first province where every single student scored 100% on the tests we did not give them," said Education Minister Stephen Lecce. "We want to thank our students and teachers for their hard work in making this happen."
"Math, English, History, French, Science, subjects we don't even teach. All As baby."
Minister Lecce came up with the plan after seeing how the complete abdication of testing responsibility gave Ontario plausible cover to claim that COVID rates were low, so they could end the COVID restrictions the Conservative base hates so much.
"Now that we know every student is getting nothing but 100% percent marks, we can shift some of the budget away from education and towards more needed areas, like green belt land development and campaign funds."
However there is some evidence the province's test results aren't as good as Lecce claims. Random sampling of 'waste work' (homework that has been thrown out at the end of the day) reveals the rate of C,D and F scores remains high. But that won't deter the government from declaring victory.
Moving on, the government plans to use the same 'just don't test' strategy to deal with police entry exams, restaurant health codes and, of course, election results.