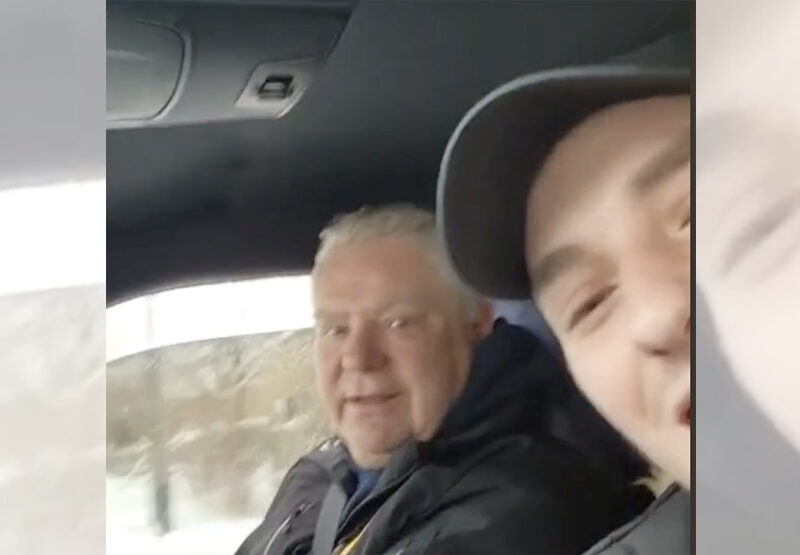 ETOBICOKE — After reports surfaced that Doug Ford was spending Toronto's first major blizzard of the year driving around helping drivers stranded by snow in his district, school teachers from across the city began deliberately driving into snowbanks and ditches in desperate attempts to speak with the premier face to face about his recent, ill-advised decisions regarding safe school reopenings.
Primary school teacher Angela Robbins described the harrowing lengths to which she willingly subjected herself in order to question the premier's assertions.
"When I heard that all it took to speak with the Premier was car damage and potentially freezing to death on the side of a road, it seemed like a small price to pay to actually give him a piece of my mind about this whole mess," she explained. "I waited until he was trapped, giving me a ride to the nearest TTC stop, and then asked why he felt that two rapid tests per student was sufficient. The look of terror on his face was worth the frostbite."
"I didn't get an answer from him, of course, but it was nice to at least have had the chance to give my input, you know? It's the little wins."
Doug Carlaw, a high school teacher whose own children had recently brought Covid-19 home with them from school, deliberately drove his minivan into the lake for a chance to speak with Ford, and described the experience as "the most helpful the premier has ever been to anyone, ever."
"I stayed in the submerged front seat of my van as he towed me out, yelling questions about why he felt that reopening schools right now was safe when our ICU numbers are increasing," Carlaw recounted satisfactorily. "I could see in my rearview mirror that he clearly wanted to just let my car plunge back into the water, but that would have meant me drowning, so he had to finish the job."
Carlaw admitted that the premier sped away immediately after freeing his car, but had shouted something about "HERPA fillers" being the solution.
At press time, Ford had just made a FaceTime announcement while driving that there would be no more reporting about the numbers of people currently stranded due to the storm because he had finished saving everyone and all the snow was gone.