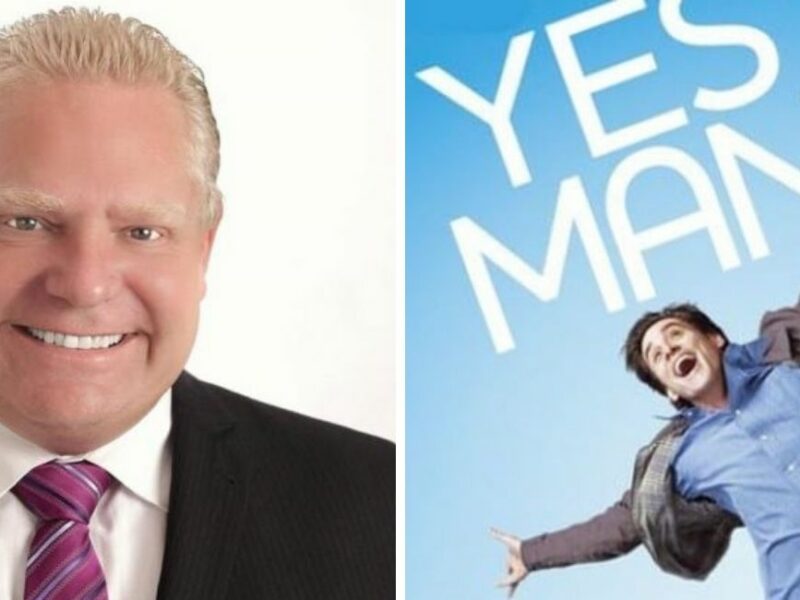 TORONTO – After declaring himself the Premier who says Yes, Doug Ford has revealed that he made the decision after re-watching the moderate Jim Carrey hit 'Yes Man.'
"Folks I was flipping around the tv with the clicker and I came across this real goofy Jim Carrey pic where he says Yes to everything," said Ford. "I mean he was learning Korean, riding a moped, getting a beej from an old lady. It was great. Anyway that's how my government works now."
"Also I missed the first 20 minutes but I think I got the gist."
Moving forward Ford will say yes to any question that comes his way, whether it be an invite to a fancy masquerade ball, or a request that he appear in question time in his underwear. Small exceptions will be made of course for things like not cutting autism funding, protecting the greenbelt or using any of the billions of dollars in COVID relief funds the federal government gave him.
"I can't wait to see what kind of wacky hijinks I get up to while enforcing the underlying theme about Carpe Diem and glossing over the fact that my two best friends are Bradley Cooper and the rapist from That 70s Show."
At press time, Doug Ford's aides were scrambling to make sure he never watches Liar Liar.