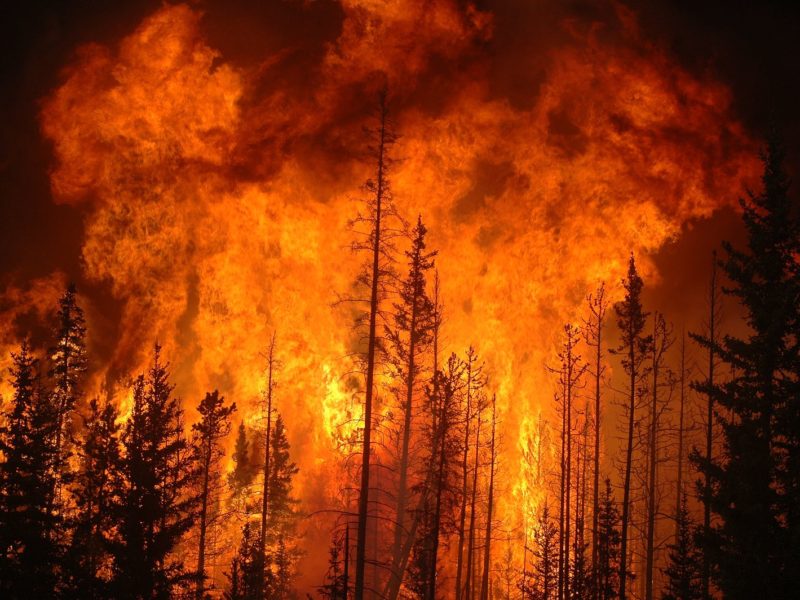 OAKVILLE, ONTARIO ― Canadian meteorology channel The Weather Network announced today that it will soon be transitioning to a record-based method of reporting daily temperatures.
Come September, the network's website, TV programs, and spots in print newspapers will no longer have a fixed alphabetical list of populous cities to feature. Instead, cities will be chosen and sorted by longest standing records broken.
"Newspapers are reporting on this so frequently now that it's not really news, so we thought we'd take it from here," said trembling network spokesman Vincent Hayes, before draining an entire bottle of gin in a single swallow.
"This way, journalists can focus on all the campaign promises, laws, and treaties that will ultimately fail to have any effect whatsoever in avoiding the transformation of our planet into the terrifying battleground for a deadly war between wildfires and floods. Now, if you'll excuse me, I need to hide in the washroom and scream for a few minutes."
A new television segment will highlight the highest record broken each day. This will include fun facts about the unlucky city and a gallon of sunscreen for the first resident to call in, in a desperate attempt to inject a small measure of levity into humanity's impending doom. During winter, the segment will celebrate the most lethally frigid and the most alarmingly mild cities, as cold snaps become increasingly erratic.
The network will also be updating qualitative weather descriptors, with "burning," "flooded," "drought," and "acid rain" joining the familiar "sunny," "cloudy," and "rainy" icons. "Locusts" and "frogs" designs are being drawn up should the current apocalyptic weather turn biblical. 
Hayes assured viewers that the new programming will not interfere in their ability to plan their day-to-day outfits and activities. "Thirty-four, thirty-seven degrees, is there really a difference at that point? Just assume it's going to be hot, damn hot, or hotter than the pits of hell, and dress as near to naked as you can without getting fired or arrested."
The announcement has reignited debate over mitigating climate change. "Look, we gave you our best advice on this decades ago, and you ignored it. Since you worthless knuckleheads will only accept a cheap, quick fix, try human sacrifice. It'll either appease the gods or reduce overpopulation, so it's win-win," suggested leading climate expert Zoe Green.
In related news, obituary writers nationwide are celebrating their work's new status as the least-depressing section of the newspaper.