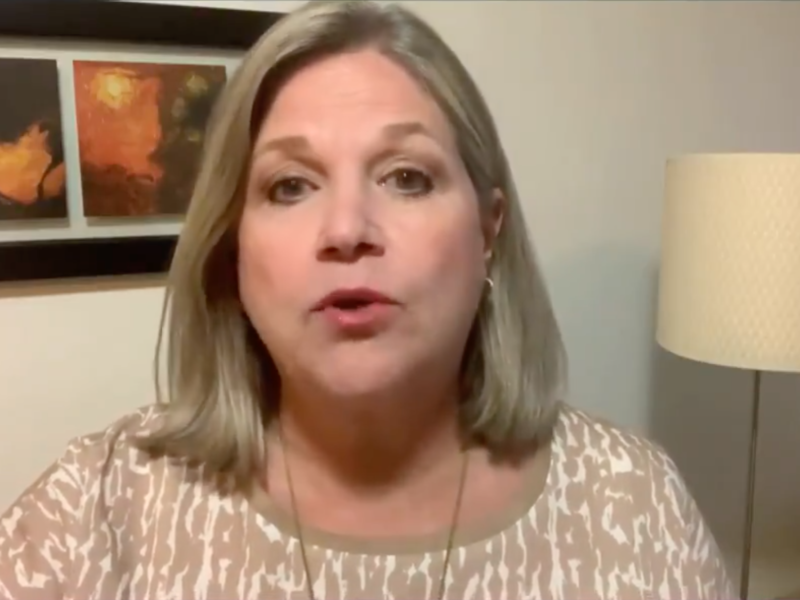 TORONTO – Ontario NDP leader Andrea Horwath announced that she would oppose mandatory COVID vaccinations for teachers, yet another plank in her expansive new plan to never become Ontario's premier in a million years.
With a provincial election set for 2022, Horwath has recommitted herself to completely tanking her party's chances of ever forming a government. "Since becoming my party's leader in 2009 Ontarians have come to count on me for one thing," Horwath explained, "absolutely fucking imploding when it comes to election time."
"If there is one thing I have made clear over my 11 years as leader – that's right, 11 whole years, and counting – it's that I have absolutely zero interest in ever leading the Ontario NDP to win an election," Horwath reminded her assembled MPPs and staffers. "We have among us many excellent elected representatives as well as hardworking staff and volunteers, and I want to take this opportunity to remind you all that I remain steadfast in not giving a royal rat fuck about any of them."
"This year I face a historically unpopular Doug Ford, as well as a significantly reduced Liberal Party, making this an exceptionally difficult election to lose," Horwath warned.
"But I promise you, starting with this baffling opposition to largely popular vaccine mandates, I will once again snatch defeat from the jaws of victory!" Horwath then raised her arms triumphantly, as her weary NDP party members stared on.
Horwath cited her exemplary record of never coming even close to being elected premier, which included tactics like: becoming a complete non-entity, even when she was the official opposition leader; allowing the provincial Liberals to completely outflank her to the left in 2014; and a general lack of charisma that some political observers have dubbed "Paul Martin-esque".
Horwath was then asked what she has in store to "seal the deal" in the coming 2022 election beyond just her shockingly hard stance against vaccine mandates. The party leader then promised several new tricks to add to the NDP's traditional game plan of uninspired campaigning and confused internal messaging.
"We just want to remind everyone that even though the NDP are the natural home for Ontario's left-leaning voters, we don't have to be," Horwath explained, before leaving to put up some Ontario Liberal Party lawn signs.
At press time, Ontario Liberal leader Steven Del Duca is, like most other Ontarians, actively working to learn his own name for the first time.