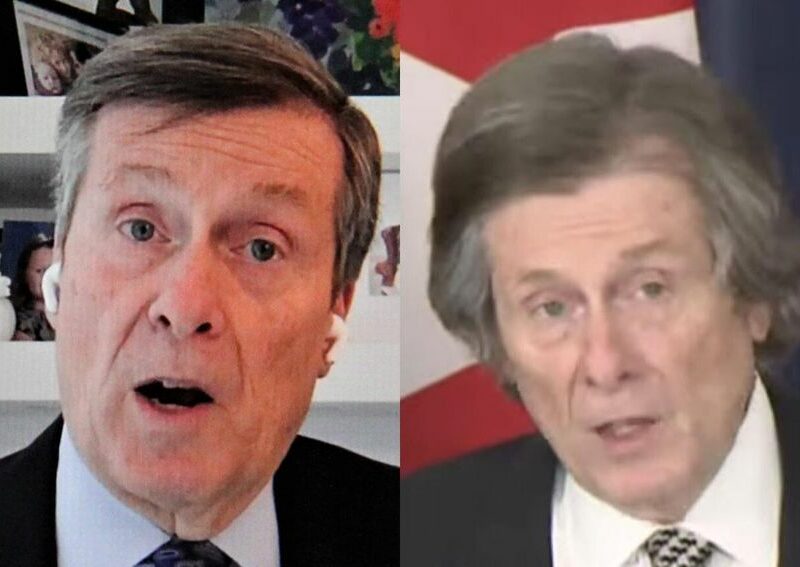 TORONTO – After many months of growing his hair out, Toronto mayor John Tory has finally gotten his hair trimmed after painstaking measures to ensure that the newly shorn locks will not be used by unhoused citizens to keep warm.
"It's taken a lot of time to get everything just right, but it was worth it to know I could finally lose all this hair without unintentionally giving it to non-taxpayers," Tory said from his barbershop that he had police aggressively clear out. "We had to find a time when it was hot enough that the poor wouldn't be seeking heat, as well as make sure no clippings were big enough to be used as fuel for a barrel fire. And don't get me started on the vat of acid I bought to dump the hair in."
When asked if his fear of a homeless person attempting to use his cut hair to warm themselves is irrational, Tory explained that people on the street seem to have an extreme fixation with avoiding the cold. "As mayor of Toronto, I got a lot of calls about homeless citizens invading private property and disrupting local businesses to keep from freezing to death. I wouldn't put it past them to snatch a clump of rich guy hair to line their makeshift beds with."
"Plus, have you ever smoked Tory hair to get high? Me neither but I know the type of person that might! Keeping these stray hairs out of their grasp is for their own good!"
Tory's precautions also extend to his nail clippings, which follow a similar disposal process once collected due to the mayor's ongoing fear that a homeless person might use them as a crude weapon. In addition, Tory also ensures any food scraps he produces contain no nutritional value for dumpster pickers and forbids his children to leave their teeth out for the tooth fairy, due to his suspicion she is actually an unhoused person selling the teeth on the black market.
In related news, interim Chief of police James Ramer is considering growing a fringe to help him look the other way at police brutality towards protestors.