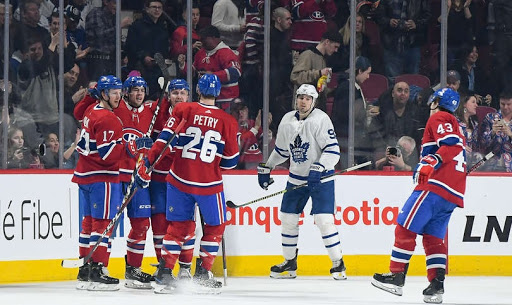 TORONTO – As the Montreal Canadiens and their fans celebrate their Cinderella run to the Stanley Cup Finals, disappointed Leafs fans are confident that they would also have made it that far if they'd won in the first round against the Habs AND their team wasn't doomed to suffer for eternity.
"I'm just saying if Galchenyuk doesn't turn it over in OT during Game 5 and the Leafs weren't the most cringe-inducing bunch of overpaid losers who shouldn't be allowed within 100 feet of an NHL rink next year, then it's us in the finals baby," said Jamie Vogel.
"It all comes down to puck luck and one team having apparently been cursed by Satan himself to lose in ever more humiliating ways."
The Leafs were up 3-1 on the Habs and in full control of the series before they remembered they were, in fact, the Leafs. They promptly lost the next two in OT and then were absolutely humiliated on home ice in Game 7. As they watched the Habs dispatch the Jets and Golden Knights Leafs fans have been left wondering what could have been had they not been born fans of this stupid, grammatically incorrect hockey team.
"Maybe next year maybe we'll break through. Or maybe I'll burn every single piece of Leafs merchandise I own, leave Toronto and live in the woods where I can finally find peace. Either or," said Monica Landen.
At press time every Leafs fan was 100% certain that the Habs would be met in the finals by the Islanders, run by the Leafs old GM, because that would make us suffer even more.