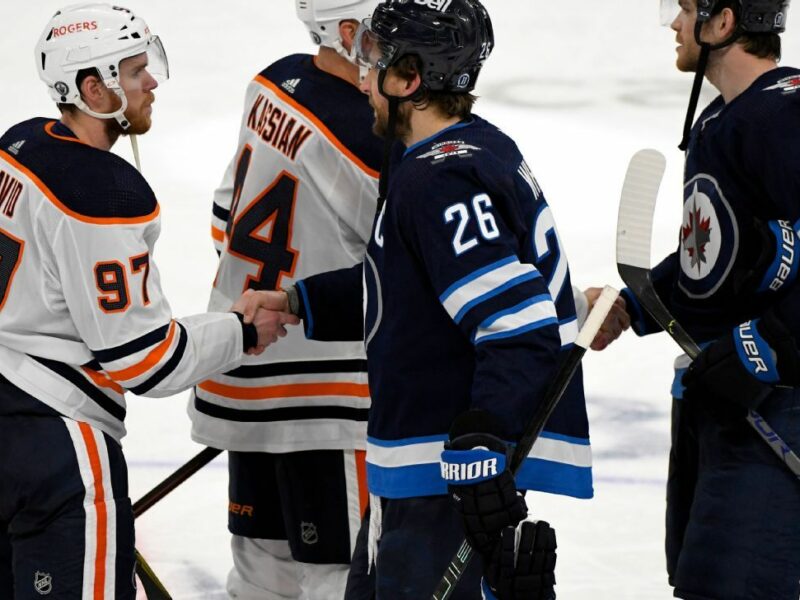 CALGARY – After a long, gruelling season, Flames fans were finally able to celebrate a true victory when the Edmonton Oilers were shockingly swept out of the Playoffs.
"You know, it's hard being a Flames fan," said local man Keith Garner. "But sometimes after a lot of years of struggle you get rewarded, by seeing Edmonton struggle."
"I'm not saying Edmonton getting knocked out without winning a single game felt better than when the Flames made the finals in 2004, but I'm not NOT saying it either."
In a season where their prized free-agent goalie signing underperformed, their team struggled to score and their coach got fired, highlights were rare for Calgary. Until that is the much hyped Oilers team coughed up a 4-1 lead in game 3 and then lost a triple OT in game 4 to seal the sweep.
"The moment [Jets forward Kyle] Connor's wrister went in, and the camera panned to the crushed Oilers bench, well that's one of my proudest moments in 45 years of routing for the Flames."
"Now it's time to focus on the offseason and getting our boys ready for next year. Maybe if we try really hard we can be the team to eliminate the Oilers in round one next year. That'd be like winning 3 Stanley Cups!"
No Oilers' fans were available to comment as they were too busy posting tweets about how Connor McDavid is the best player to ever get swept in the first round.