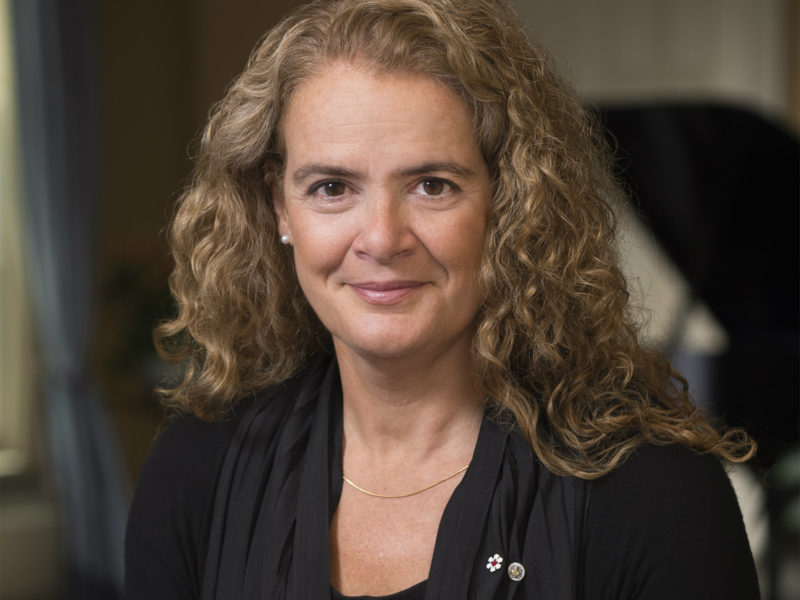 OTTAWA – Following news accounts of a scathing independent report into her workplace behaviour, Julie Payette resigned yesterday as Canada's Governor General and released a public resignation letter stating that she was very sorry that everyone who worked for her were crybabies who couldn't hack it.
"Everyone has a right to a healthy and safe work environment, even these fucking weaklings who worked for me at Rideau Hall," Payette wrote. "Tensions often arise when strong people like myself are forced to work with pussies. For that, I am so sorry."
While Payette has been accused of berating multiple staffers until they cried, throwing tantrums, and routinely publicly humiliating employees, she maintains that the work environment she created was healthy and any problems were only to be found in the addled brains of her wussy staffers.
"While no formal complaints or official grievances were made during my tenure, because I was surrounded by cowards, I nevertheless took these allegations seriously and welcomed a review of the work climate, because I'm a great boss. And as a great boss, I believe we should all be attentive to one another's perceptions of events, even those of wimps."
"So it is with sureness and humility, but also with pride over what was accomplished during my tenure as Governor General, that I have submitted my resignation. My only regret is that I wasn't able to accomplish all I could have accomplished if I weren't surrounded by spineless imbeciles."
"I wish the best to my successor, assuming they aren't a useless sack of chicken shit, like everyone on my staff was," Payette concluded.
It's unknown who Justin Trudeau is considering to replace Payette, but given the criteria used to choose the last Governor General, they are likely at this moment making a barista sob.