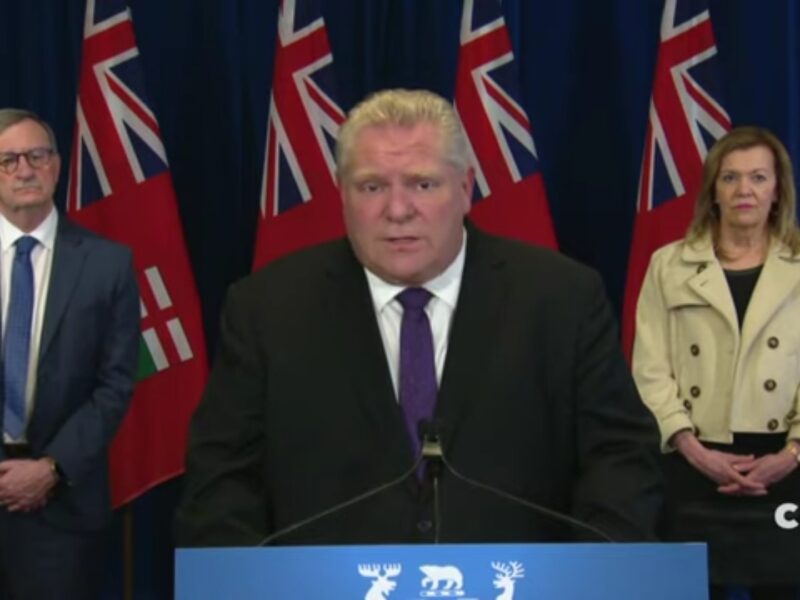 TORONTO – The Ontario government announced its new plan to blame the federal government in the event that their plan to reopen schools during a pandemic backfires.
"Parents will know that if our decision has catastrophic consequences, we have a back-up plan," announced Education Minister Stephen Lecce. "This includes holding the federal government to account for the lack of PPE, creating a fictitious federal ministry of primary and secondary schools, and gaslighting anyone who questioned our plan."
Beginning in September, the Ford government will allow the province's 2 million students to return to crowded classrooms believing that social distancing will be possible. However, Premier Doug Ford has reassured the public that his strategy of preemptively faulting another government will pay off in the long run.
"We are fully prepared to make everything think education is a federal responsibility and call for heads to roll in the Trudeau cabinet," added Premier Ford. "We will repeat 'the feds opened the schools too early' so often, you'll forget who made this decision in the first place."
While children are expected to keep 2 meters away from each other 6 hours a day, the PC government said that it will do its part by quarantining itself from any accountability of what may come.