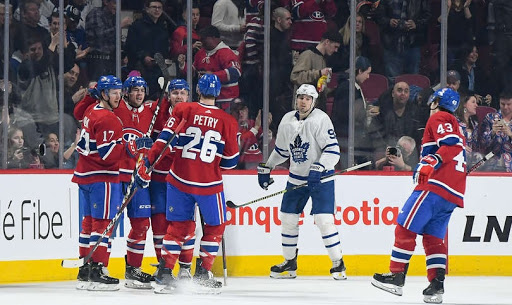 TORONTO – Seeking to restore a bit of familiarity to hockey fans living in such uncertain times The Toronto Maple Leafs are upholding their long-standing tradition of just shitting the bed come playoff time.
"The last 15 months have been so chaotic and unprecedented," said fan Jacob McNamara. "So it's nice to see things getting back to normal. And by normal I mean the Leafs' playoff performance making me feel a rage so strong that I woke up with the taste of blood in my mouth this morning."
"It feels like home," he added.
The Leafs' inconsistency has finally restored some consistency into the lives of Canadians, something the team says they are well aware of.
"So much has changed recently. Can you imagine if we suddenly tried hard every game? That would be too much for people to handle I think," said Auston Matthews.
The team's efforts go beyond just bringing a bit of pre-pandemic life back however. They are also trying to bring a divided country together by giving all Canadians the chance to laugh at this stupid team.