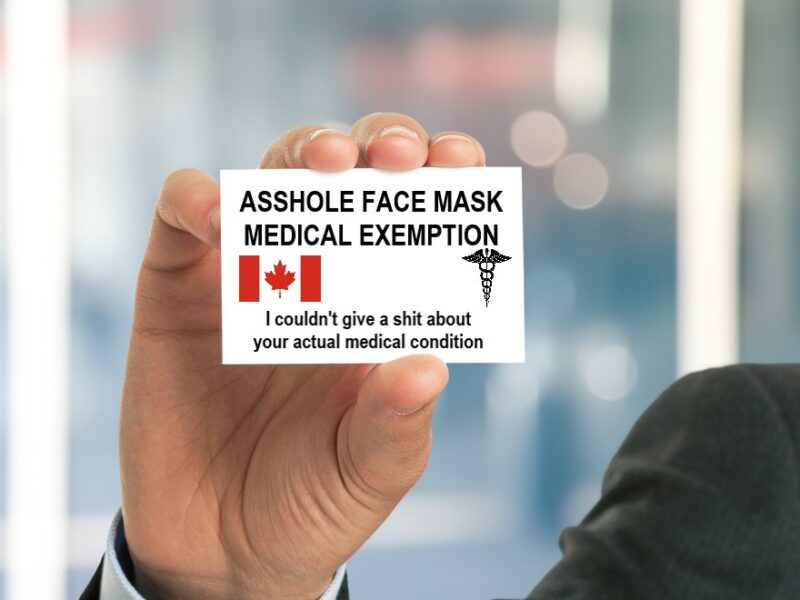 TORONTO – A new card circulating throughout Canada claims to exempt people from mandatory face masks due to their medical condition of being a selfish asshole.
The new designation indicates that cardholders are suffering from chronic fuckwittery who have no consideration for another person's actual medical condition amidst a global pandemic not seen in over 100 years.
"I'm medically exempt," said a fully licensed prick flaunting his dickbag identifier at a local business. "You can't tell me what to do."
Cards come with various slogans such as "I don't care about masks until I get it" and "Live Free and Die."
"Being a pigheaded dullard who can't make simple sacrifices affects one in every 200 person," said Dr. Marsha Williams of the Center for the Study of Douchebags. "Symptoms include misunderstanding of rights, cutting other drivers off in traffic, and helping wipe out the human race."
Meanwhile, the same group responsible for the manufacturing of the asshole exemption cards have also produced fake handicap parking permits to reinforce their point.