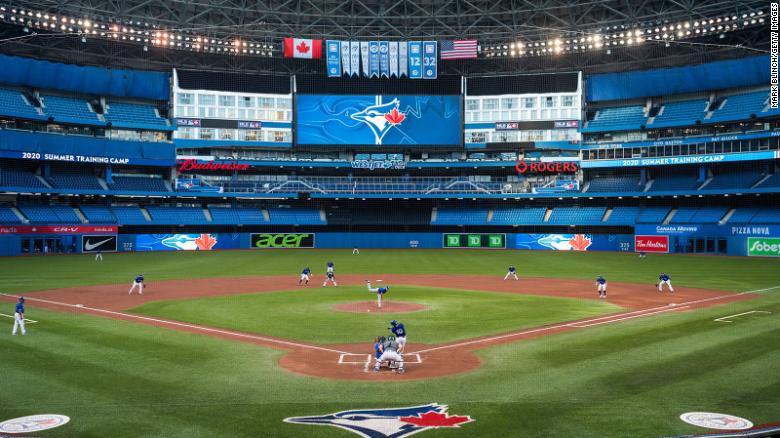 TORONTO – The federal government has announced that the Toronto Blue Jays will not be able to play home games in Toronto this year due to the COVID pandemic, and the fact that the team was probably gonna suck anyway.
"Obviously this decision was primarily about the MLB's unsafe plan to have teams travel across the border without quarantining," said Immigration Minister Marco Mendicino. "But let's just say this would have been a bit tougher if it was 2015 and Joey Bats was still in the lineup."
"I mean, if the NBA had come up with the same plan, the Raptors would be playing at Scotiabank Arena right now. Like, right now."
In recent weeks the MLB's plan to restart the league in the U.S. where cases are surging become untenable, as did the Jays front office plan to try to compete with the Sox and Yankees without any bullpen depth.
"Can you believe how many cases there are in Florida, or that Shapiro might send Nate Pearson down to the minors just so he can get an extra year on his contract," said local fan Henry Cook.
Mendicino added that the federal government would reconsider their decision if the MLB added suitable travel arrangements, and Vladimir Guerrero Jr. started living up to the hype.
The government added that TFC could not play at home in front of fans either, due to the huge risk of a COVID epidemic wiping out all of Toronto's Old Portugese Men