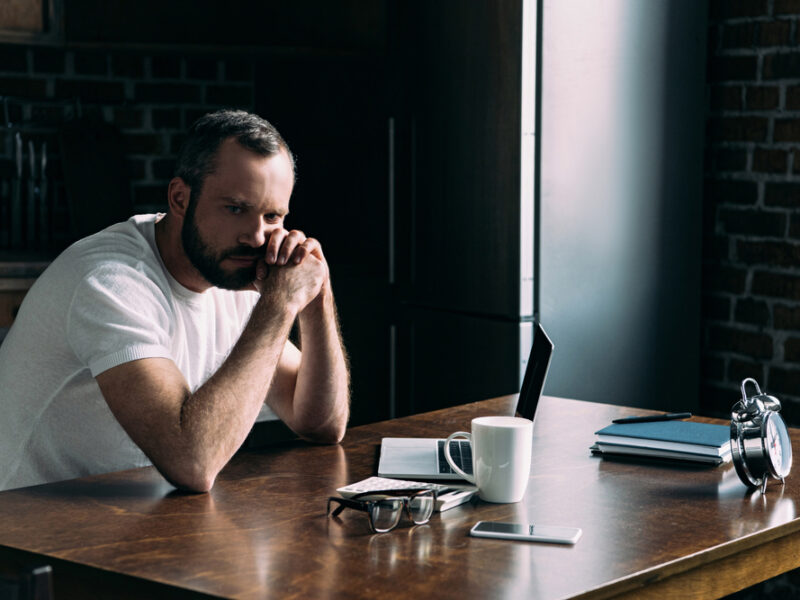 TORONTO – Local man Jerome Wittels has been housebound in his 300 sq. foot basement apartment since the COVID-19 pandemic lockdown began, but says he is getting quite a lot of enjoyment seeing his rich friends post social media photos from their family cottage.
"Sure life under lockdown has been tough," said Wittels, his head brushing against the top of his unit's 6 foot ceilings. "And it's nice that people who have been stuck in large, multi-room houses are now able to escape to large multi-room houses near lakes."
"It's almost like I'm there with them," he added as he used his finger to hammer at the heart button below an insta of a friend sipping a cocktail on a dock.
Since Premier Ford declared that people who paid property tax on their "second homes" could visit them during the Victoria Day long weekend, many families have flocked to their properties, although they continue to follow strict social distancing by only interacting with the other people they live with, their adult children, their adult children's partner, and the guy they pay to put their docks in.
"Oh darn, Jenny M says it's raining. That must basically ruin the whole thing," shouted Wittels over the noise of his upstair's neighbours moving furniture.
Wittels then excused himself to stand on his couch so he could look out his window for a few moments.