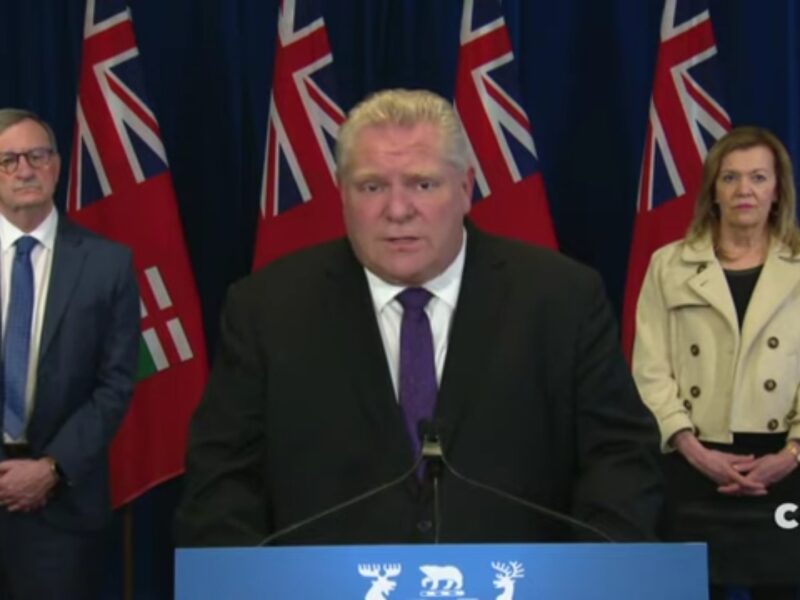 TORONTO – An increasingly enraged Premier Doug Ford has taken to shaking the bars on his cage as he is forced to watch an imposter competently manage Ontario's COVID-19 pandemic response.
"NOOOOO! Let me out of here!" screamed Ford as the tv in the guard's room showed his doppelgänger unveiling an entirely reasonable plan for re-opening the province. "He should be sending everyone back to work immediately and calling medical professionals dickheads. That's the Doug Ford way!"
"He isn't even trying to claim that the NDP created the virus in a special socialism lab," he said before one guard wrapped his knuckles with a stick to get him to back away.
No one knows exactly when the replacement was subbed in, although most believe it was around when the real Doug Ford told everyone to go on spring break even as the virus was clearly a huge threat. Everyone does agree that it was Christine Elliott who suggested that Ford be forced to wear an iron mask at all times so his captors would not know who they were guarding.
"I'm the real Doug Ford! Listen to this: 'folks.' Come on no one says it like I do!" Ford yelled in vain once more.
Unfortunately the 'swap him out' strategy hasn't worked for all provinces, as it turns out that Jason Kenney's identical twin Mason Kenney is even more conservative and incompetent than he is.