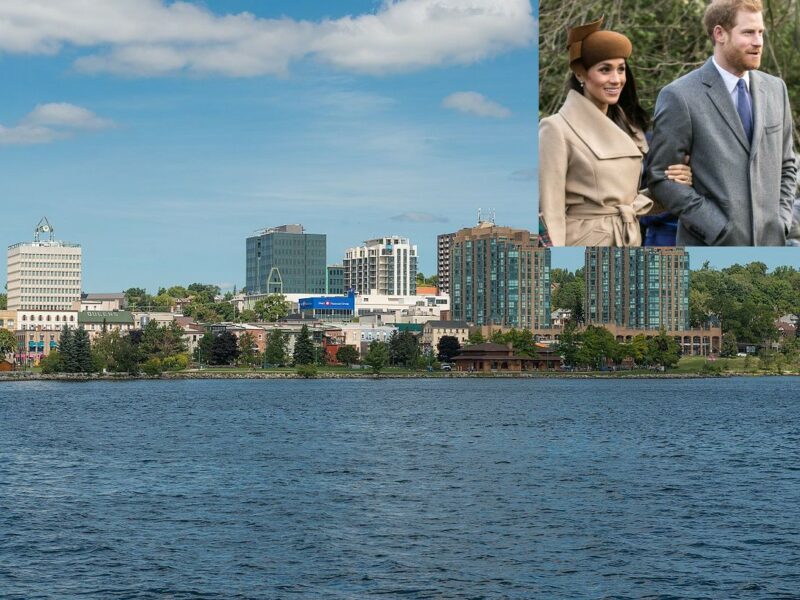 BARRIE, ON – Astronomically high housing prices in Toronto have forced Prince Harry and Meghan Markle to consider living in Barrie for their new North American home, unconfirmed reports suggest.
The couple, who recently announced that they would be scaling back their royal duties and splitting their time between the UK and North America, said that they would have really liked to have found a two-bedroom apartment in Toronto, but could not afford the rent of ten Windsor Castles per month.
Communication between Buckingham Palace and the Duke and Duchess of Sussex suggest that the city north of Toronto was better suited for the couple than St. Catharines or Kitchener.
While housing prices continue to climb in Barrie, a few cheaper houses are available for the royal couple to settle down in a quiet neighbourhood, raise a family, and spend over three hours a day commuting to-and-from work.
"Privacy is almost guaranteed as none of their friends from the GTA would be willing to visit them there," said Royal Watcher Abigail Tinkleton. "Plus, everyone in Toronto thinks Barrie is in northern Ontario, so the couple and their child could pretend to live a rustic life when, in fact, they live in suburbia."
Harry and Meghan are looking to embrace the Barrie experience such as being caught on Highway 400 during a snowstorm and being stuck in traffic on Highway 401.