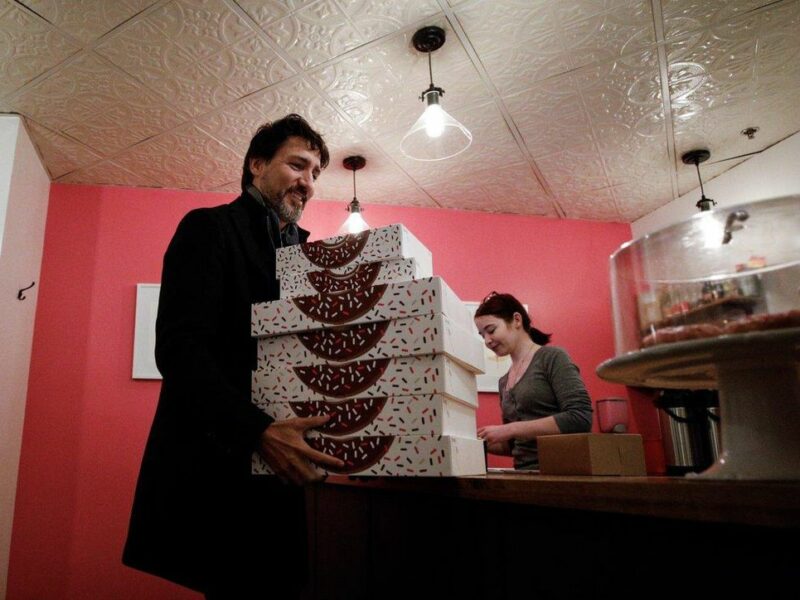 WINNIPEG – Prime Minister Justin Trudeau has obliterated the Canadian economy by purchasing doughnuts at a local business instead of the country's largest chain of quick service restaurants owned by a Brazilian investment firm, early reports suggest.
Economists are calling the move a "reckless decision that will long determine the fate of this country."
"If it wasn't for his blatant elitism in purchasing the doughnuts at $3 a piece instead of a much cheaper $1.25, we wouldn't be in this economic catastrophe," said Yandy Harlington of TD Bank Investments. "His contempt for the working man has caused Depression! Trudeau was only thinking about himself instead of our hardworking international conglomerates who employ tens of thousands of exploited minimum wage employees."
The TSX dropped by 10,000 points, unemployment reached 50%, and breadlines formed throughout the country's cities after the news broke that Trudeau had "the gall to order 7 boxes of fancy doughnuts since he thinks he's better than most Canadians."
Finance Canada has reported that the entire $355.6 billion budget has been spent on the fried dough confections while funding Canada's social programs, the military, and the very future of Canada's children is gone. All gone.