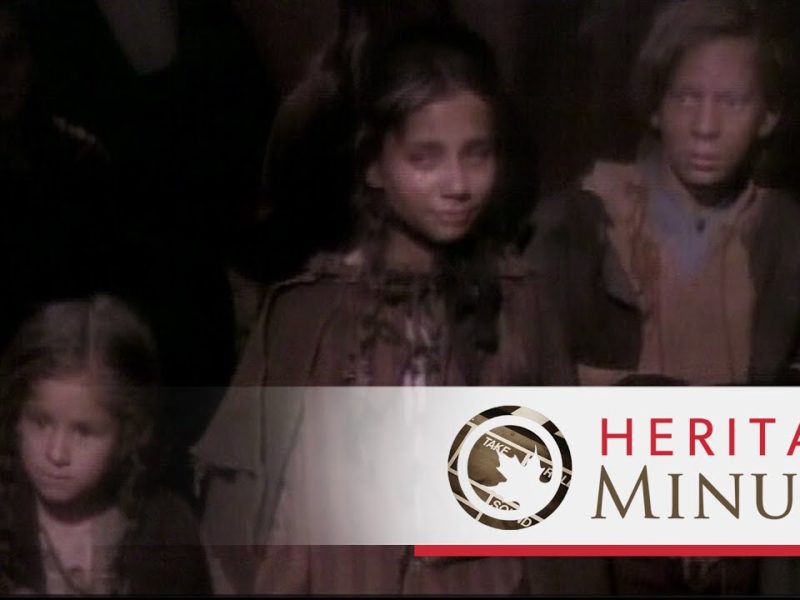 TORONTO – Despite requests not to use Heritage Minutes for political purposes by its creators, the Conservative Party of Canada has released a new attack ad using the 1991 Heritage Minute on Irish orphans.
Conservative Party Leader Andrew Scheer said that his party had every right to parody Justin Trudeau's lack of due diligence in investigating refugee claims by showing the government simply accepting that these children need to come to Canada because of something called a 'Potato Famine.'
"If you think a tweet can cause a crisis at the border, I don't see why a tweet can't cause millions of people to starve due to crop failure and then pour into Canada by boat some 170 years ago," explained Scheer. "The government of the time was clearly inspired by Justin Trudeau."
The sixty-second voice-over video features an alternative interpretation of Canadian history whereby the ragged-looking children are viewed as sinister foreigners encouraged by the hashtag #WelcometoCanada.
"You can eat all of the taxpayer-funded gruel you want and sell the rest for booze," said the adaptive mother to a bright-eyed Irish ragamuffin. "Come, purge our cities and ruin neighbourhoods with your shantytowns."
"Please, spread your typhus to every native born Canadian…this is what our future Prime Minister will want," said the Monsignor. "You can take factory jobs away from veterans while simultaneously collecting welfare."
The spoof ends with the youngest of the orphans swearing allegiance to the Caliphate of Ireland before the video pans out to the title "Liberal Immigration: A Part of Our Heritage."
Given the controversial subject matter, the Conservative Party will release other parodies of the popular historical short film linking illegal immigration to the Underground Railway, the Halifax Explosion, and that burnt toast smell.