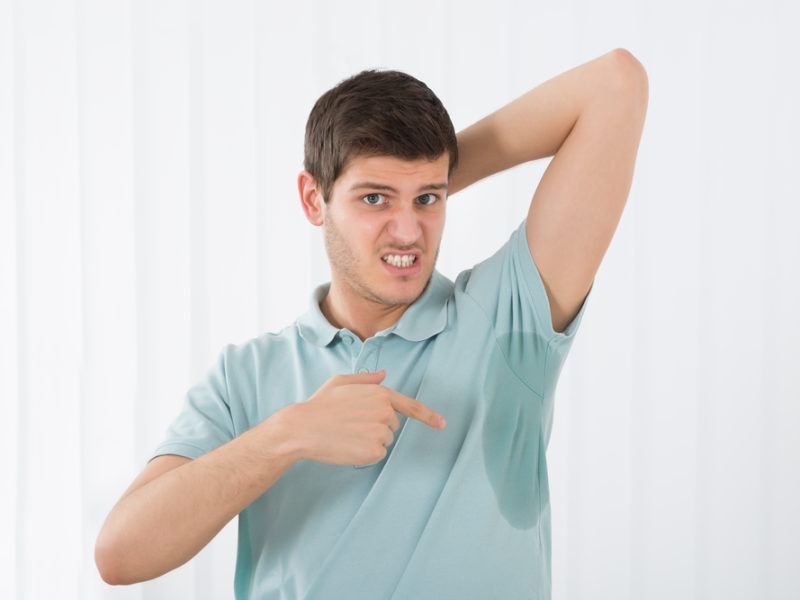 OTTAWA – Representatives from the nationwide coalition of Canada's sweaty, clammy, and otherwise moist men have descended on Parliament to demand swift justice against this Fall's unseasonably warm weather.
Reports indicate the unbearably warm summer weather that plagued Canada's most vulnerably sweaty this summer has returned, once again victimizing the already moisture-plagued men. In response, Canada's loose affiliation of sweaty men held a press conference, to bring attention to what they termed "the mid-October menace."
"I thought I was safe," said a visibly perspiring Andrew Deline, 32, head representative for the sweaty men's lobbying group. "The summer weather this year nearly broke me, but I just kept hanging on by picturing cool Fall walks, sweaters, and not showing up to every goddamned appointment completely soaked through my shirt."
"But now," Deline paused, "that illusion of Autumn safety has been shattered."
While the vicious and unlawful weather has only struck in Ontario thus far, sweaty men from across Canada joined the press conference to both show solidarity, and to implore the RCMP to protect their own non-sweaty provinces.
"I live in Nova Scotia so that I don't sweat. If I lived anywhere else, I could die," explained a glistening Brian MacDonnell, of Antigonish. "This heat must be brought to justice."
Reached for comment, RCMP Deputy Commissioner Randall Parkman expressed full support for the sweaty men's message. "This mid-October heat wave is the greatest danger facing Canadians today. Not drugs, not gangs, not even ISIS", insisted Parkman, from underneath several layers of official RCMP wool uniform.
"This is not just a heat wave, it's a crime wave," concluded Parkman, before going to find something cool to drink.