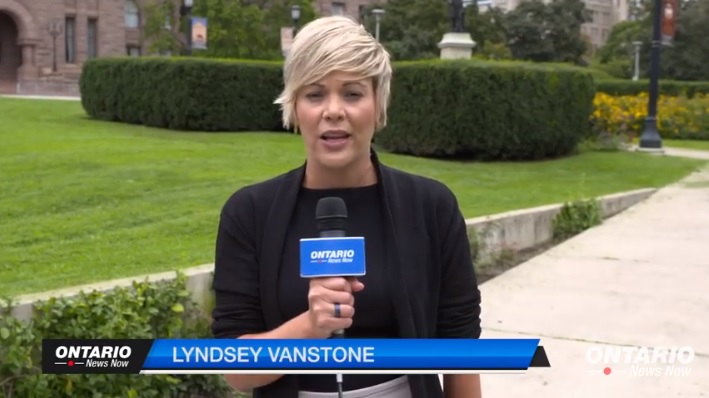 TORONTO – While delivering her propaganda report to Ontarians to justify eliminating city councillor seats while lambasting the Ontario PC's opponents, staffer Lyndsey Vanstone blinked out a long message in Morse code requesting an immediate rescue from her situation.
Ontario News Net, the partisan TV-style news service, first started on Doug Ford's campaign trail and morphed into the main source of communication for the provincial government, but Vanstone appears to be giving a desperate warning to the people of Ontario.
The deciphered message says "DEMOCRACY'S DESTRUCTION IMMINENT," "STOP THEM," and "WISH I WAS REAL JOURNALIST INSTEAD."
"UNCONSTITUTIONAL" was blinked out three times as she gleefully spoke about the government's move to invoke the notwithstanding clause.
Her statements, undetected by censors at the PC caucus services, are becoming increasingly desperate over the past five short video clips.
"SEND FOOD, THEY DON'T FEED US," blinked Vanstone while delivering what audiences believed to be the news in perfect deadpan about the exaggerated accomplishments of Doug Ford. "STAFFERS LOCKED UP AT NIGHT. TELL FAMILY I LOVE THEM."