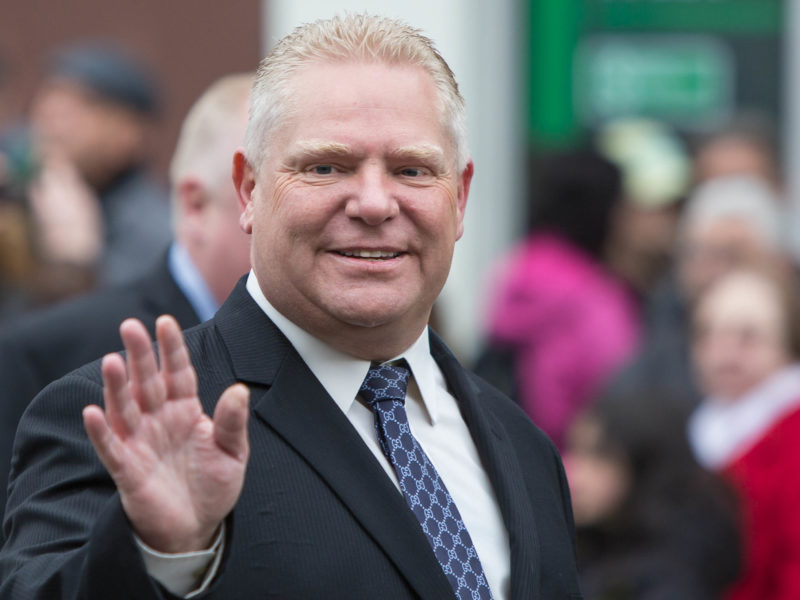 Etobicoke, ON – After Renata Ford, his brother's widow, accused him of stealing money from her Rob Ford's estate, Doug Ford issued a statement showing how his cost-cutting measures actually help his brother's family.
"The Rob Ford estate was bloated and wasteful. So much of it was going towards healthcare, his children's education, housing, and other inessentials," explained Doug Ford. "But how much money do his two kids and their mother really need? It's far better to put that money into private enterprises, like my bank account."
Under Doug Ford's guidance the Rob Ford estate has cut hundreds of thousands of dollars of fat thus creating a far more streamlined inheritance. The resulting bequest has helped struggling inner-city Doug Fords across Toronto with only a minor impact on his dead brother's family.
"When I first saw the inheritance I was like 'whoa! SEVEN zeroes?! Can't we do the same estate with just five?'" said Doug Ford to a crowd of screaming fans. "And we did it. Renata's just mad because she wanted all of Rob's hard-earned money to go to herself and her freeloading children."
Doug Ford also responded to accusations that he and his brother, Randy Ford, have run the family business into the ground, arguing that when the company lost $5 million in value it was actually being more efficient by selling less product while collecting far more manageable profits.
"Nobody wants a business to be too successful," said Doug Ford. "We didn't want to get too bloated and have to deal with a bunch of fat cat employees hanging around, feeding off the gravy train. Better to make less money and fire workers."
With today's news, Andrea Horwath is now the only candidate who enjoys the support of their immediate family.