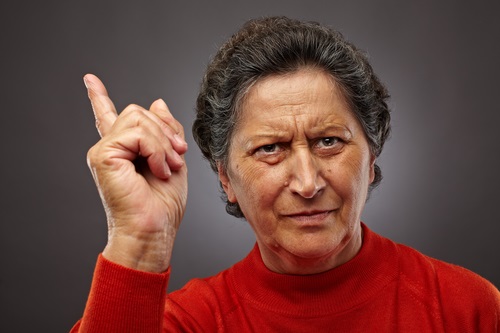 WOODBRIDGE, ON – After an aggregate 1-0 loss to Sweden in the playoff stages of World Cup qualifying, one Nonna seems to have the answer to explain the nation's first qualification failure since 1958, while many Italians around the globe are wondering what could have been done to prevent this.
"It's because you're too skinny!" she claims while wielding a wooden spoon currently covered in a thick, aromatic sauce. "No one feeds you? This is why you're not happy! Sit down."
Despite insistence that the Azzurri's failure to qualify for the World Cup lies largely in team selection, and coaching tactics, Nonna seems unwilling to sway on her mindset that the lack of success is because you're not eating enough. She states that maybe if you came over more often she could make you all your favourite food and then you'd be healthy and good things would happen, while also suggesting that Sweden won because they were full on meatballs and Lingonberry jam.
None of this is a departure from Nonna's typical train of thought, as she regularly claims celebrity deaths were because "They were too skinny," and that any social or political turmoil is because "Everyone is just mad from being too hungry! Tell them to come here, I'll feed them."
At press time Nonna had already completed several pasta dishes, fourteen desserts, two salads, a full platter of home-cured meats, 6 pounds of garlic bread, and a 64 inch pizza, with no signs of slowing down. When reached for comment, Nonna simply asked "When am I going to get grandchildren!?"