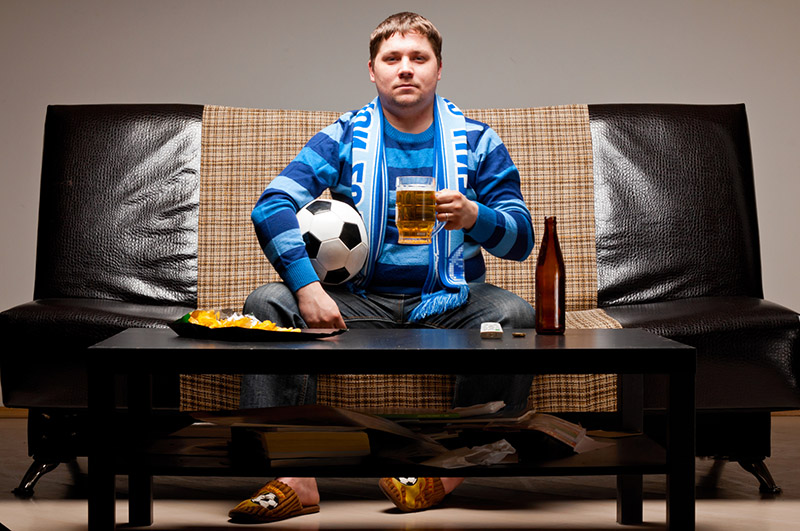 TORONTO – Hardcore soccer fan Ethan Weir will be protesting the 2022 World Cup by shaking his head and tsk-ing while he watches every minute of the tournament. 
"Between the horrific abuse that migrant workers endured to build the facilities, and Qatar's miserable record on LGBT rights and freedom of speech, the World Cup is a moral atrocity that I will condemn in the strongest terms" Weir said. "On the other hand, you think I'm going to miss Lionel Messi's last tournament? Sorry, human rights victims, but hell no."  
Weir, whose sombre World Cup bracket predicts that the month will end with a Brazilian victory and another 127 worker deaths, has picked English striker Harry Kane to win the Golden Boot and construction worker Bhavani Sanu to suffer the most abject human tragedy.
"I think Kane will have a lot of scoring chances in a weak group, and Sanu's weak heart could easily give out as he works 60-hour weeks to support his family in Bangladesh," he said.
Weir has also vowed to take action by pinning an Amnesty International ribbon to his jersey, sharing relevant news articles during commercial breaks, and "frowning even harder" when Canada scores. 
While it will be difficult to watch the World Cup under these circumstances, Weir believes that his work will send a stern message. 
"In fact, maybe I'll really stick it to FIFA by not getting up for some of the 5:00 am games," Weir said. "It's unfortunate, but instead of building on their 2018 success in Russia, the organisation chose to taint their good name by awarding the tournament to a nation of brutal petro-oligarchs." 
Weir also plans to protest Qatar's ban on alcohol consumption by being drunk for the entire tournament.