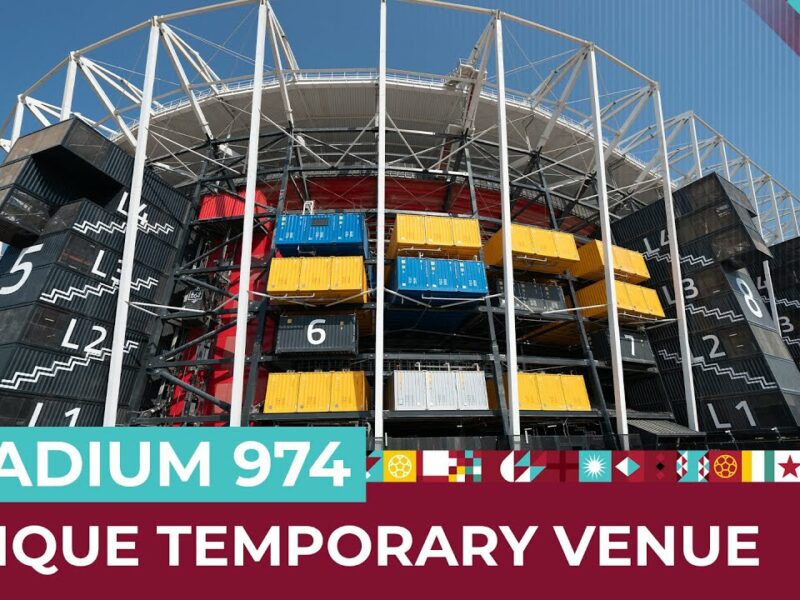 QATAR – As the World Cup enters its final phase, FIFA and Qatar have issued a joint statement that the last 7 teams knocked out of the tournament will be required to take the stadium in which they lost back to their home country.
"We think of it as a consolation prize," said FIFA president Gianni Infantino as he lit his cigar with a $100 riyal. "What player wouldn't want to take a piece of Qatar home with them? I know I'm taking A LOT home from Qatar."
In contrast to other countries that built permanent stadiums made of concrete and steel, Qatar chose to build temporary ones out of different materials like repurposed shipping containers and the tears of unpaid migrant workers. Now each squad will have to figure out how to bring these items home with them.
"I saved room in my bag for a medal, not for metal" quipped Portugal star Christiano Ronaldo as he grabbed his knee and rolled across the press conference stage. "How am I supposed to roll home carrying 30 tons of bleachers and a Spicy Madrouba kiosk?"
"Have you ever tried stashing a locker room into an overhead bin? It doesn't matter how you turn it, you are NOT going to get that door closed."
England's recently crowned King Charles responded to the announcement with a grumble, complaining that England already has centuries worth of treasures from Africa and the Middle East and is running out of places to store them.