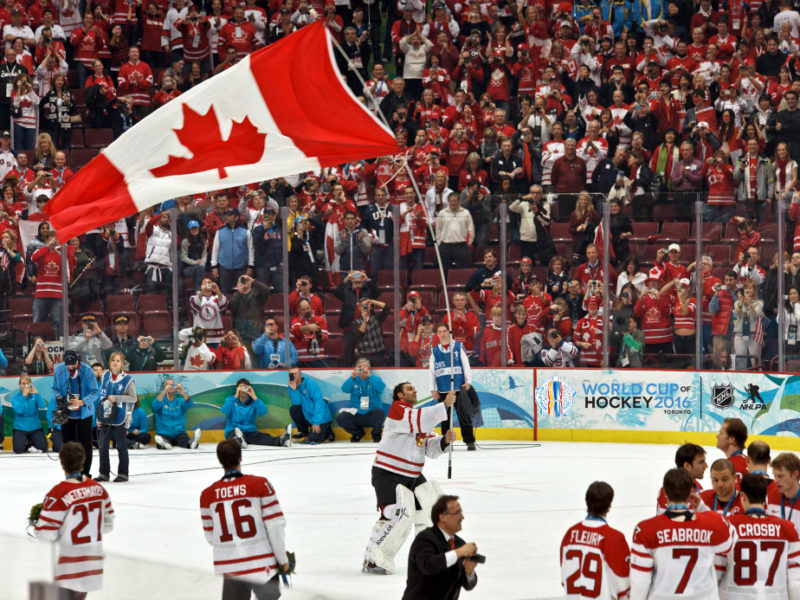 TORONTO – Coming from ahead and proving to the world that they are exactly what everyone says they are, team Canada has confirmed the odds were accurate by attaining a completely expected victory against the demonstrably inferior team Europe at the World Cup of Hockey.
"It's been an incredible journey. Who would have thought that this team of world-famous, highly experienced, professional, multi-millionaire players could start from the top and then continue all the way to finish at the top?" said Head Coach Mike Babcock.
"The answer is everyone."
From the outset, team Canada was never expected to lose, and, despite the staggering odds in their favour, maintained that completely reasonable expectation, finishing the entire competition undefeated.
"It was crazy when team Europe scored one on us. We were devastated, because suddenly, somehow, we weren't winning," said Sidney Crosby after the final game.
"But then going into the third period, coach gave a stirring speech in the dressing room. He showed us a picture of a Porsche 911 GT Turbo and said, "This is us!" And then he held up a picture of a bicycle with a flat tire and said, "This is them!" He reminded us that we are all – in fact – far better than they are by every measure, like the rich team from that movie, The Mighty Ducks. And no amount of tenacity or heartwarming lessons about teamwork on their part will change things for them."
Brad Marchand remembers the moment right before team Canada's victory was sealed.
"We had this idea on the ice of, like, why not score a couple of goals or whatever? And then we did that," said the Left Wing who scored in the final minutes to no one's surprise.
At the 2020 World Cup of Hockey, Canada will win once again, defeating team Sweden 3-0.