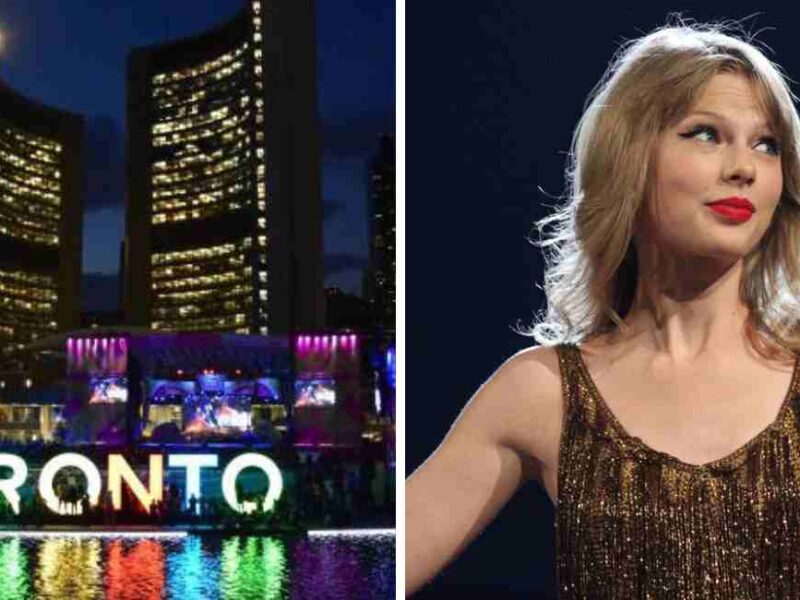 Congrats American Swifties! You guys managed to buy a huge amount of the tickets for Taylor's only appearance in the entire country of Canada! You could have got tickets to literally any of her American dates but you didn't and now you can start planning your trip to the Six!
Well as the country's premiere satirical news site slash travel planners, we're here to help get you started planning the Toronto vacation you deserve.
Where to Stay: Toronto is a city of neighbourhoods, each with its own distinct vibe, food and drink scene. You could experience the pomp of Yorkville, the scale of the downtown financial district or the history of Old Toronto. But for you specifically we'd definitely recommend renting an AirBNB in Toronto's best neighbourhood: Liberty Village. It's got everything you want: a confusing labyrinth of one-way streets, condos that all look the same, and no subway stop. This is definitely where you want to be, and where we want you to be.
What to eat: How to choose? Toronto is a foodie paradise with cuisines from all over the world and a few local delicacies that you just have to try. So with that in mind we really think you should take a quick 45 minute cab ride to the Yorkdale food court. There you can experience it all. Why not go crazy and get a burger from A&W but the fries from New York fries? Or try one of the ethnic food stalls that don't have anyone from that ethnicity working or eating there. You'll love it.
What to do (other than the concert you got tickets to and we didn't of course!): With so many options we thought we'd make you a personalized list.
1. Niagara Falls (but only the carnival part)
2. Take a relaxing stroll through the Path without getting lost
3. Walk around Kensington Market on garbage day
4. Ride the Eglinton LRT wherever you want to go
5. Go to Casa Loma at the same time as all the school field trips arrive
6. Spend a relaxing afternoon just chilling in the Portlands
7. (if you're afraid of heights) CN Tower glass floor
Well we hope these tips will make your visit to your city as unforgettable as seeing the concert we'll be. We assume. Have fun you fucks!