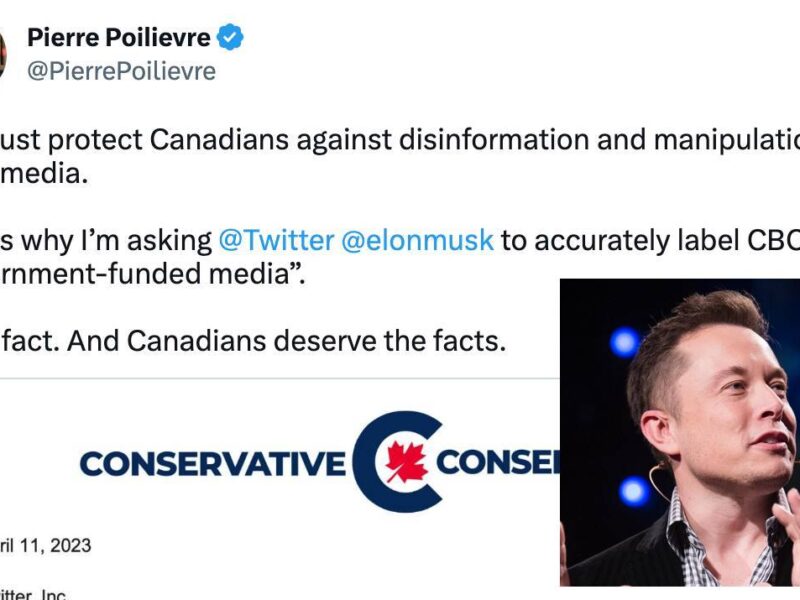 OTTAWA – Conservative opposition leader Pierre Poilievre has reached out publicly to Twitter CEO Elon Musk, asking him to label CBC as "government-funded media" and also if he wants to attend Poilievre's birthday party happening at Chuck E. Cheese's this Saturday at 2pm.
"We must protect Canadians against disinformation and manipulation by state media," Poilievre states in his tweet, before immediately asking Musk to label the CBC as 'government-funded media', which is not at all the same as 'state media'. He then adds, "We could totally discuss this over some pizza and arcade games at my awesome birthday party this weekend, but please RSVP because my mom needs numbers for the reservation."
w
Poilievre continued replying to his own tweet thread, urging the mercurial billionaire to "come have an awesome Saturday if you're not too busy going to space haha" and that "this definitely isn't going to be a party for babies".
"Some of the games at Chuck E's are pretty hardcore," Poilievre notes, before seeming to remember his initial purpose and hastily likening CBC News to Russia's Pravda newspaper.
Political observers have previously noted the effectiveness of Poilievre's social media commentary on cost of living increases and culture war issues, though seem less impressed by his birthday party tweets.
"It just comes across as kind of thirsty," noted Chantal Hébert on The National's At Issue Panel. "Especially considering these two guys have so much in common – they both love cryptocurrency, unregulated capitalism, and blaming liberal elites for everything going wrong in their lives. Just have some chill, Pierre."
At press time Poilievre's tweets continue, emphasizing that Chuck E. Cheese's has "way more than just skeeball these days". The Leader of Canada's Official Opposition was quick to highlight the restaurant's numerous two player arcade games, like Dance Dance Revolution and Burnout Paradise Remastered which he notes are "perfect for two new best bro friends who wanna talk about how unfair capital gains taxes are."
"Speaking of friends," Poilievre added, "don't forget to RSVP soon because this party is going to be packed because I definitely have a lot of friends."
Despite Poilievre's ongoing birthday invitation tweet thread, Twitter's CEO has yet to respond. However, Musk has spent the morning quote-tweeting numerous posts from the account @Adolf_Q_Catturd, each with the caption "Fascinating stuff."